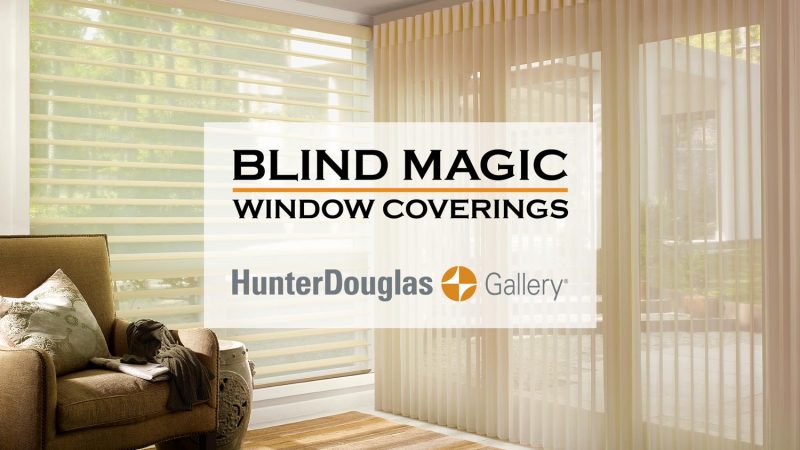 We are Edmonton's largest Hunter Douglas dealer. For the past 20+ years, we have been selling primarily Hunter Douglas blinds. We really like Hunter Douglas because they act more like a business partner, than a manufacturer.
1. Quality Blinds
To start, they make high-quality blinds that are assured to delight. There are some manufactures of blinds, that you never really know what they are going to look like when they come out of the box. With Hunter Douglas, we know the fabrics will clean and elegant, the mechanisms will work, and the customer will be happy.
2. Product Support
Whenever we do have an issue with our Hunter Douglas blinds, they are great for helping us to fix the problem. They take care of warranty repairs in a very effective and prompt manner. And they have a warranty that is 2-3 times longer than most other blinds companies.
3. 40 Day Replacement Guarantee
We have a special perk called the 20/20 Gold Gallery Guarantee. And what this guarantee says, is that if you don't love your blinds(wrong colour, wrong fabric, wrong operating system, wrong style of blind), Hunter Douglas will make you NEW blinds of you're choosing, at no extra charge!
Obviously, we'd all prefer to make the right choice of blinds the first time, but having a 40 Day Replacement Guarantee is the difference between loving your home/blinds, and hating your blinds for the next 5, 10, 15+ years.
4. Volume Discounts
Because we are the biggest Hunter Douglas dealer in Edmonton, we get access to special volume discounts that no other dealer has. A lot of time Hunter Douglas recommends the dealer to keep these volume discounts as extra profit. Instead, we pass it on to the customer is the form of lower prices and free upgrades.
Contact Us
We are looking to build customers for life. Hunter Douglas is the perfect blinds manufacturer to help us do that. If you'd like to book a Free In-Home Consultation, give us a call at (780) 484-2390.
You can also visit us in person at 10615 170th Street Edmonton, AB.
10615 170 St NW
Edmonton
,
Alberta
T5P 4W2