Rechargeable Battery Wands
Rechargeable Battery Wand brings convenient, long-lasting power to Hunter Douglas automated shading products. Discreetly concealed behind the headrail, yet easy to remove, recharge, and replace, the slim Rechargeable Battery Wand doesn't mar the beauty of your window treatments.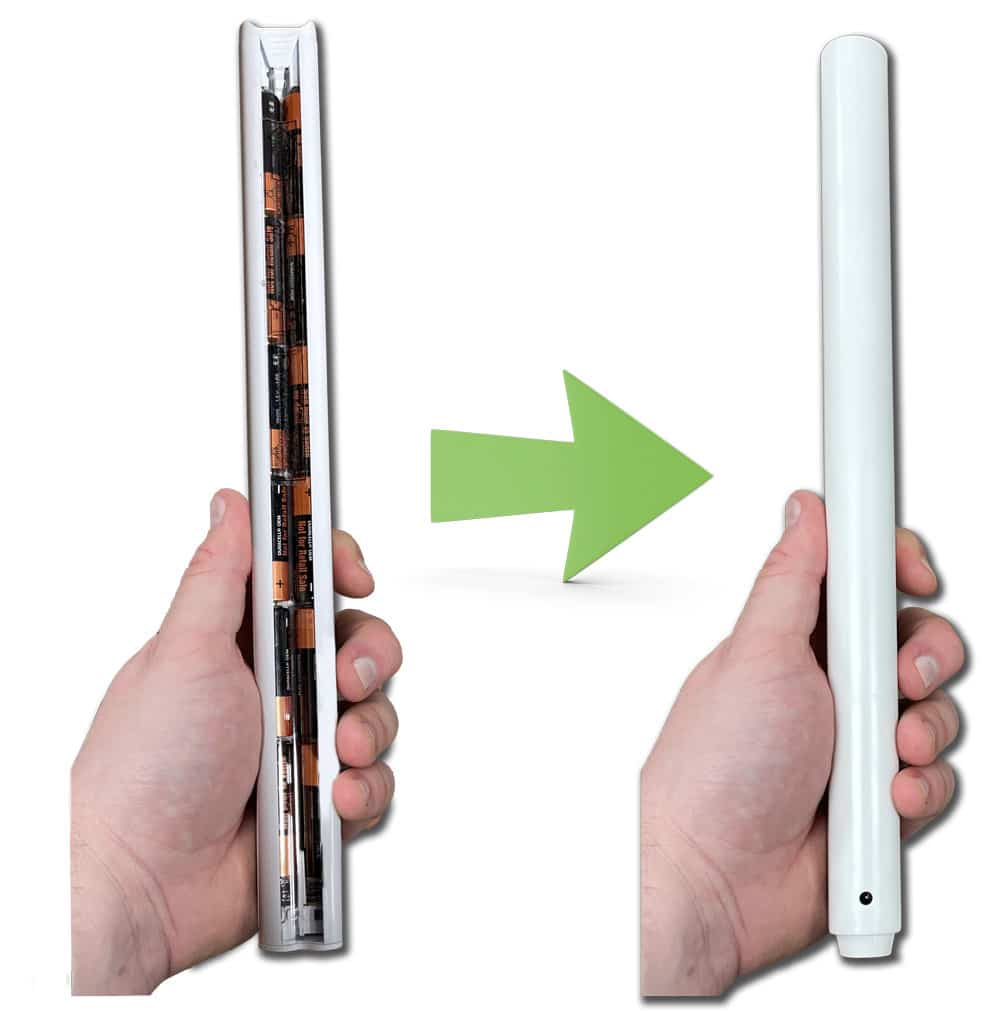 At Blind Magic, we believe that every window should have the best options possible. As these wands are a new technology from 2020, there are plenty of automated blinds that could use this upgrade. If your blinds that one of the following systems, it will have a Battery installed: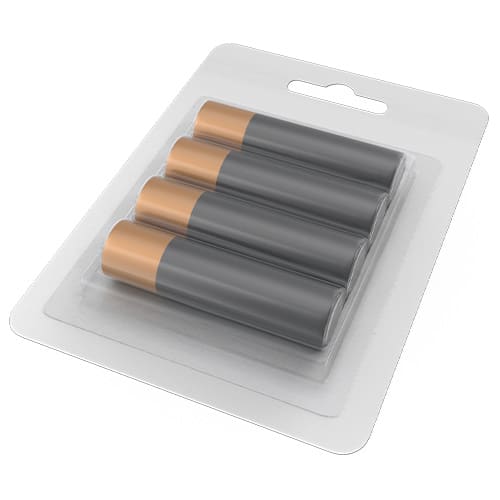 No more buying AA batteries
The standard battery-operated wand requires 12 AA batteries to operate. With that many batteries, you will spend roughly
$21
every 6 months (depending on usage) which will continue to add up over many years since the blinds are made to last a long time.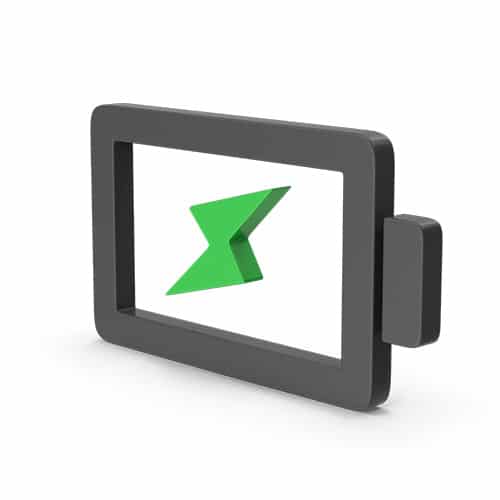 Over time, the standard alkaline batteries will lose power draw the lower the battery gets and slow down the operation of your blind until replaced with a full battery.
The Rechargeable Wand runs on a Lithium-Ion battery. Even when it is at a 1% charge, it will continue to draw the necessary amount of power to operate your shades at the correct speeds until it hits 0%.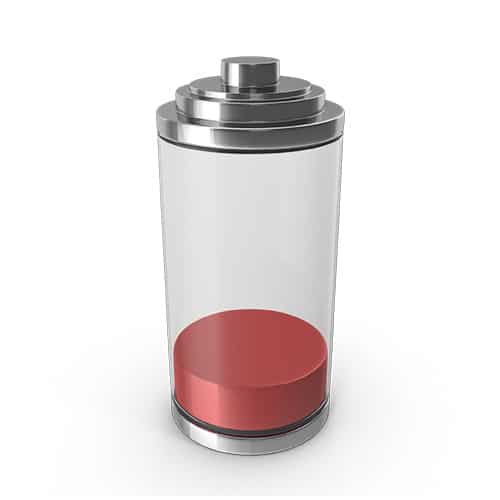 Low Battery Notifications
The battery charge lasts up to one year, depending on shade use. When PowerView Automated blinds are installed and the battery needs to be recharged, homeowners get a notification via email or from the PowerView App indicating which shades have low batteries.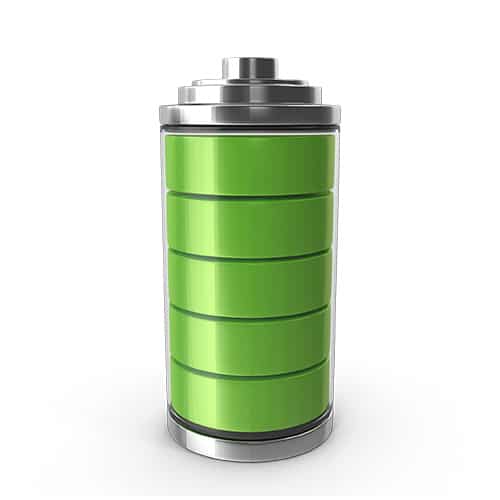 The custom-designed Dual Charging Station makes it easy to keep fully charged spare Battery Wands on hand: Simply unsnap the low battery from the magnetic mount behind the shade, snap a fully charged spare into the mount, and place the removed Rechargeable Battery Wand into the Dual Charging Station so it's ready for the next time. Alternatively, the Rechargeable Battery Wand can be charged in place while still mounted to the shade using the optional single charger. Both options fully charge the battery wand in under three hours.
$105.00 includes the following items.
Frustrated with constantly changing your AA batteries? Come into any Blind Magic location and upgrade to the new Rechargeable Batteries and save:
Save $10/wand on 5 or more
Save $20/wand on 10 or more
Save 25% off installation changeout!
Save 25% off the dual charger
Mention this ad to receive these discounts today!
Limited time promotion ends April 1, 2023.
Order using this custom form and we won't charge you any tax (5% discount)! When you fill this out, we will receive an email and put your order to the side. You will need to come to our gallery and pick it up within 48 hours. 
Only Available in Edmonton & Area
Shipping is unavailable. Battery Wands must be picked up and paid for at 10615 170 St NW, Edmonton, AB.