Future-proof your windows with the latest technology from Hunter Douglas. Control your window coverings from a Pebble Remote control, or straight from your Smart Phone! Blinds, shades and shutters moving to your schedule.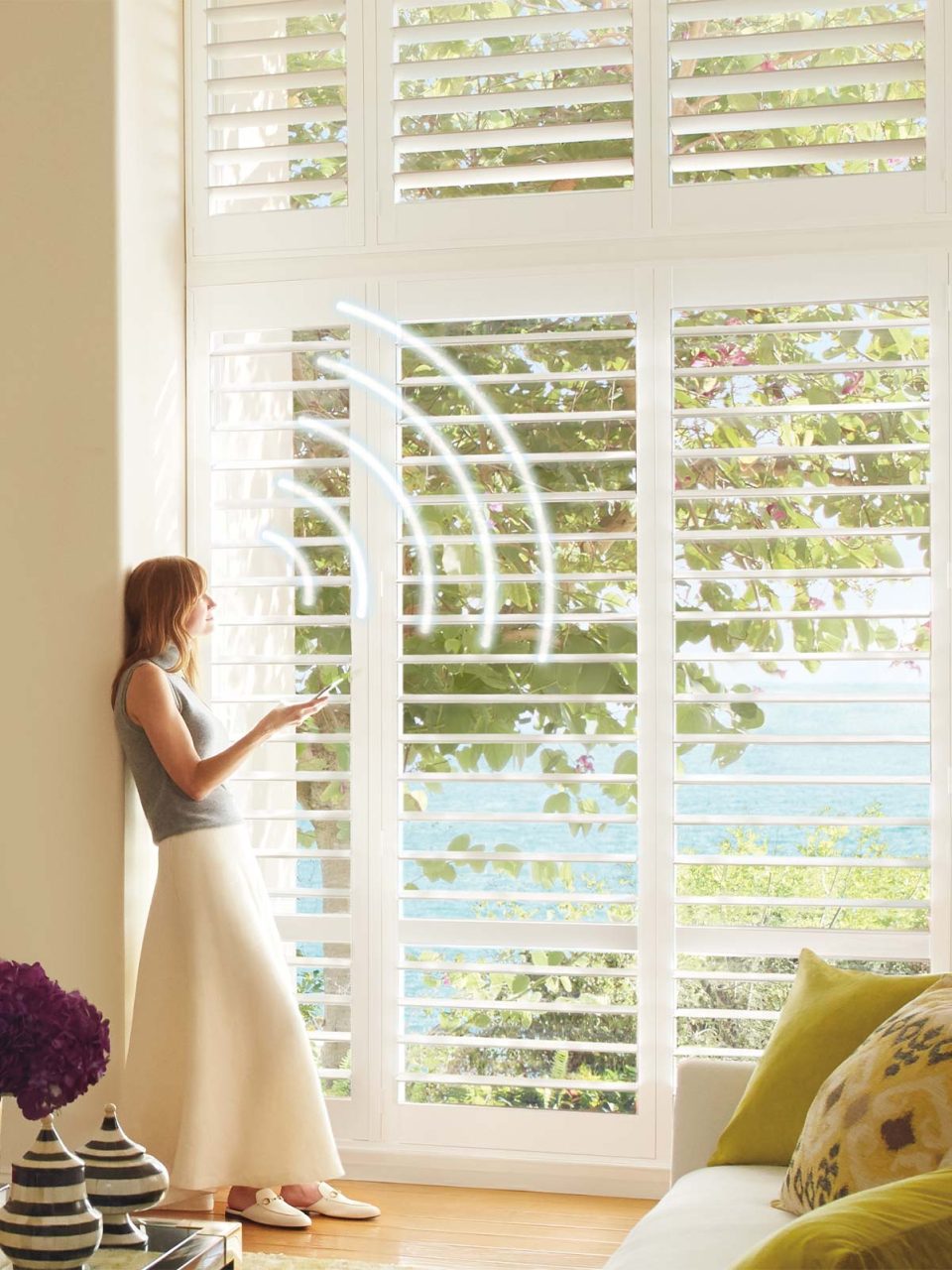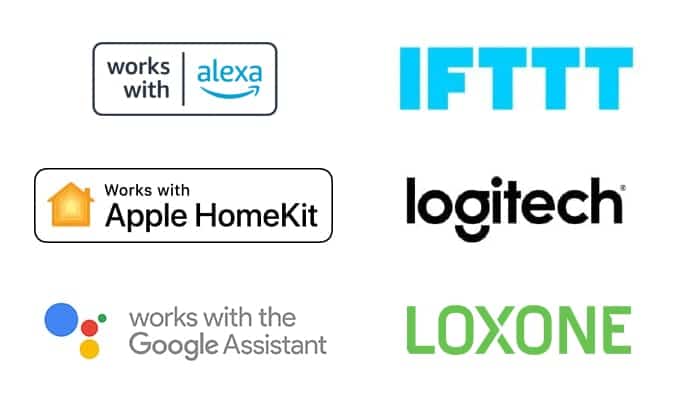 Control through voice activation when PowerView® Automation is integrated with smart-home systems such as Amazon Alexa, Siri® on your Apple device or the Google Assistant. For the ultimate in convenience, the PowerView® App is a perfect way to manage your shades when you're home or away.
Motorized Shades
Right on Schedule
It's your home and your light to control with PowerView® Automation. Want your shades to open automatically at 6 AM, then lower at bedtime without ever touching them? Hunter Douglas window treatments with PowerView Automation can be scheduled to open and close precisely when you tell them to.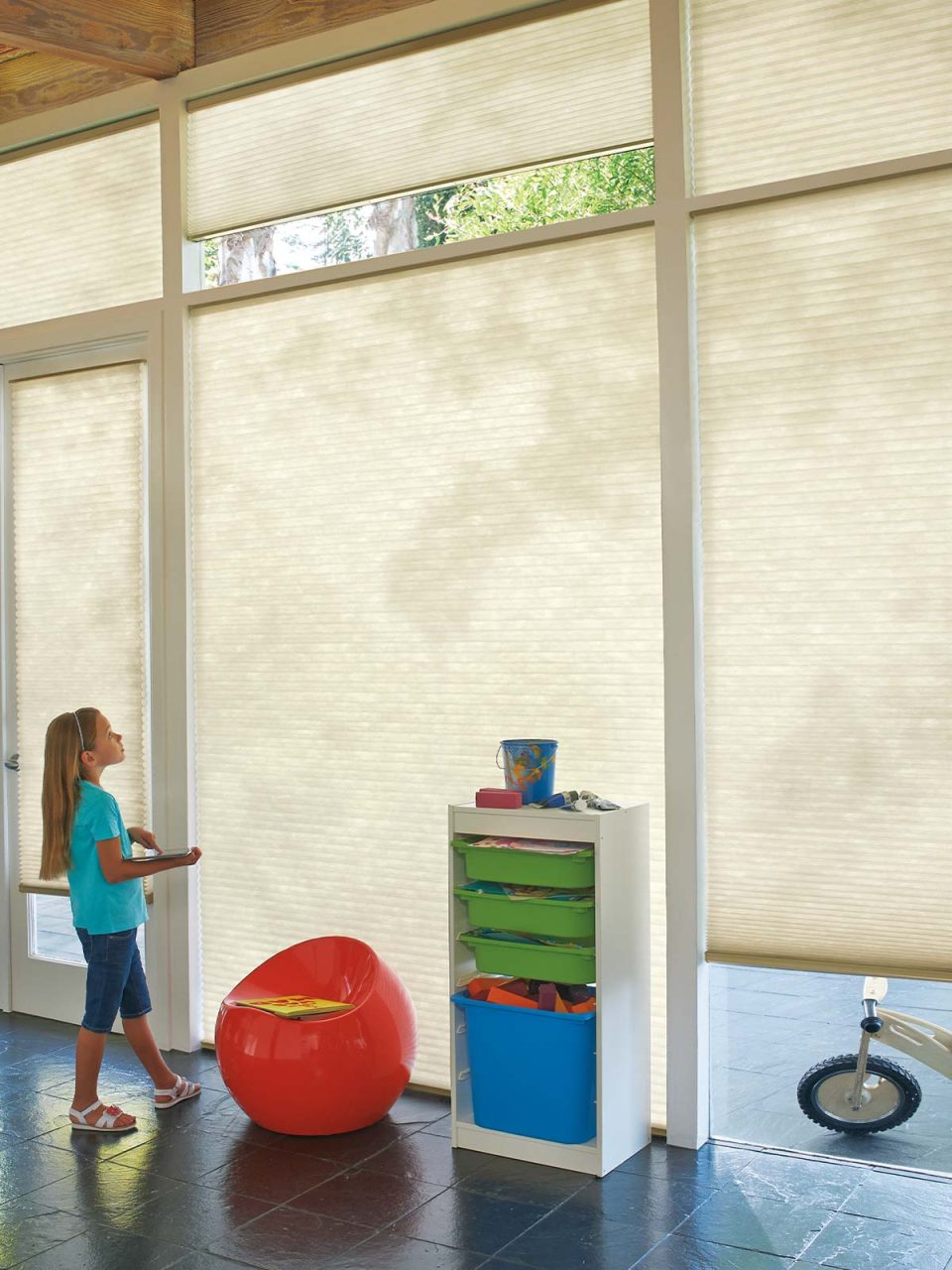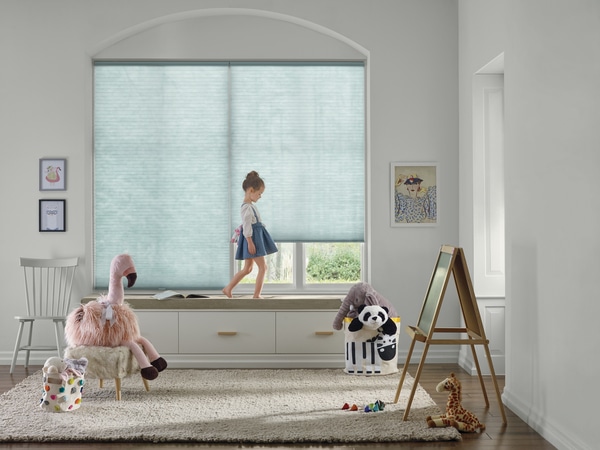 Along with the added convenience of cordless operation, PowerView® Automation creates a safer environment for homes with young children and pets. Say goodbye to loose cords and annoying strings that can be potentially dangerous if played with by pets or children.
Make Your Home
Energy Efficient
During the summer, scheduling your motorized shades to close at midday keeps your home from overheating. In the wintertime, scheduling them to open during the day will invite natural sunlight to warm your home. With PowerView® Automation motorized window treatments, there's less need for air conditioning and heating and more opportunity for energy savings.
Hunter Douglas Pirouette® Window Shadings with PowerView® Automation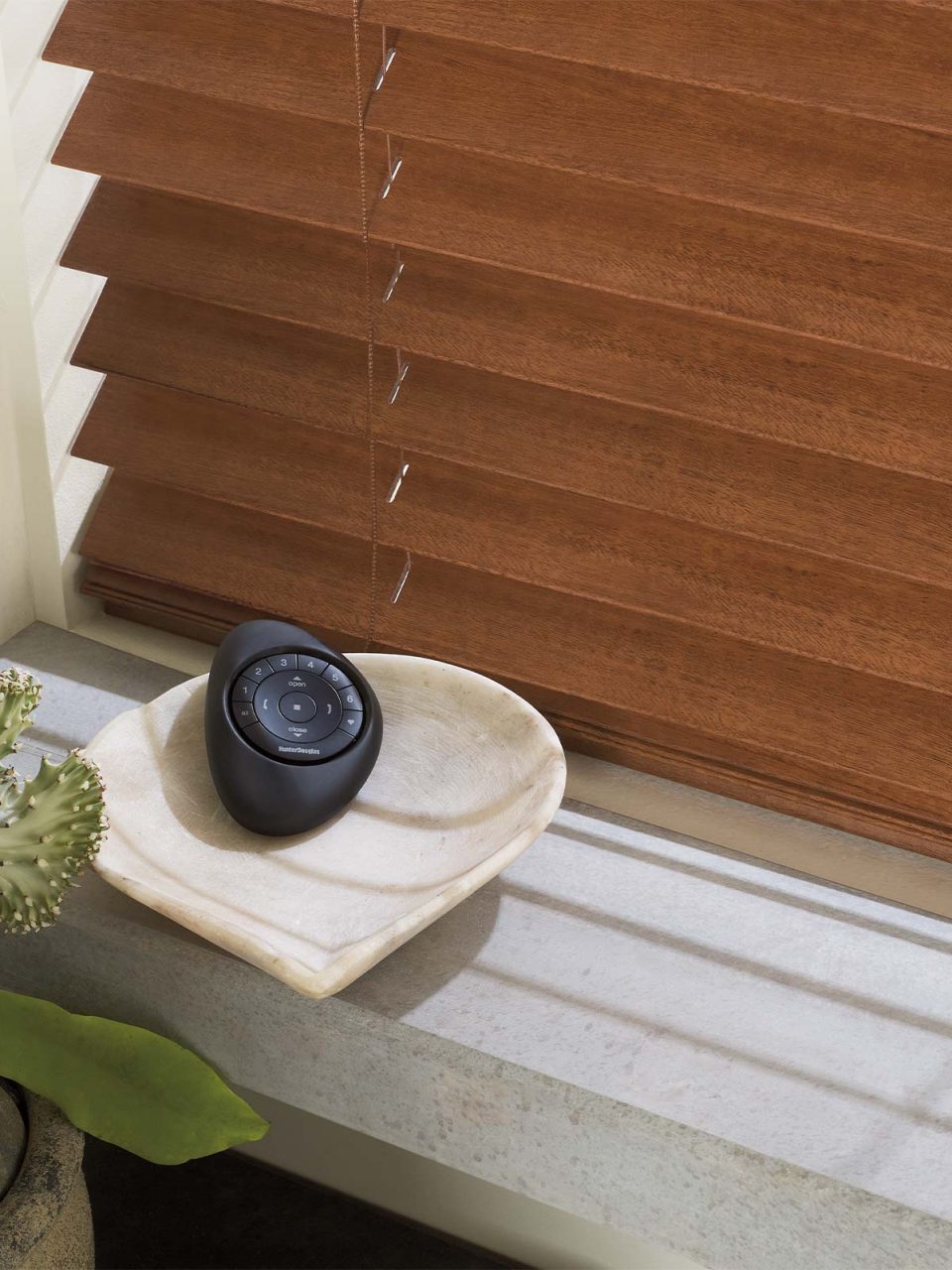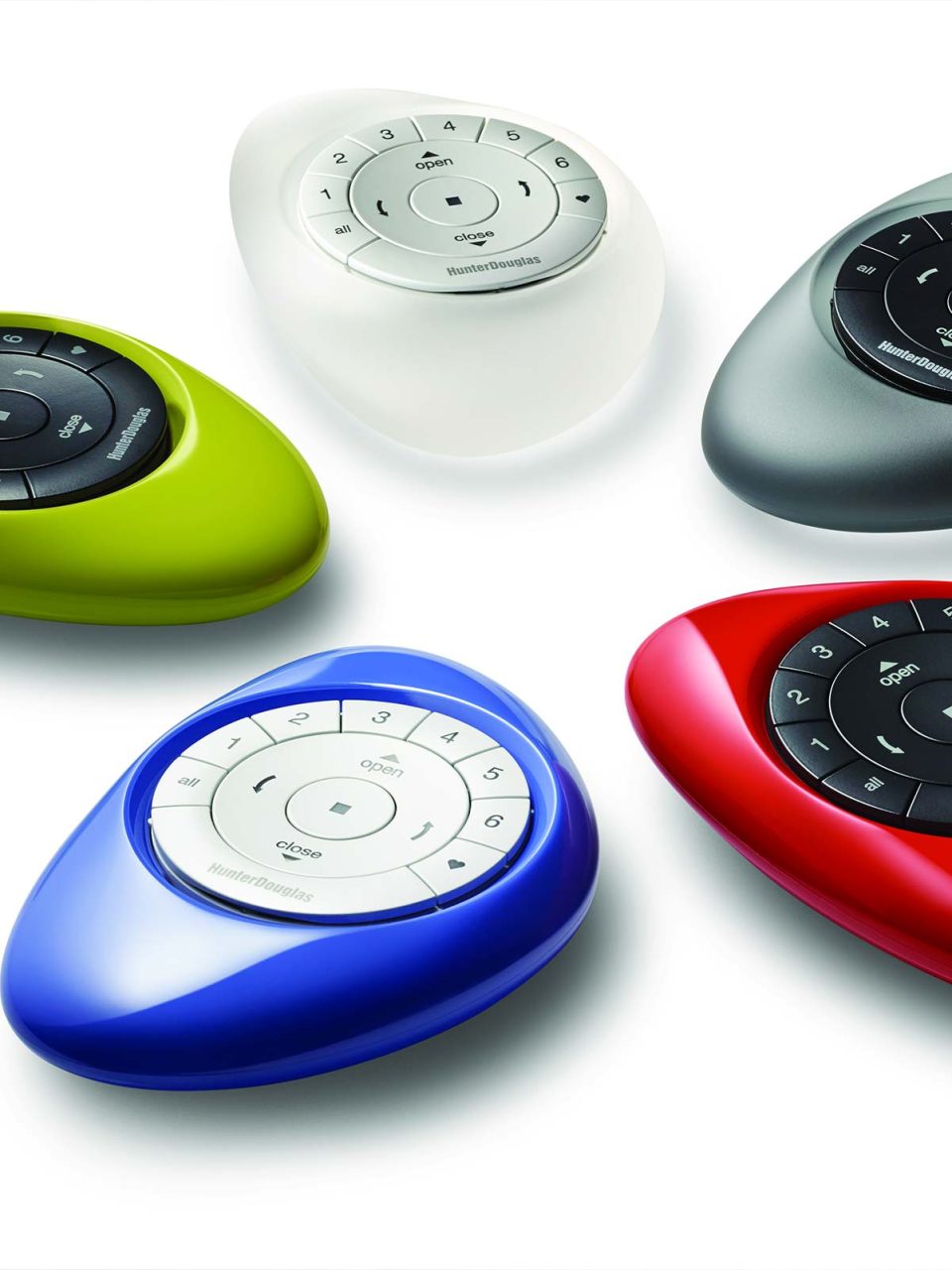 A modern answer to clunky remote controls of the past. The handheld Pebble® Remote easily operates up to six different window treatments, gives you on-demand control and comes in a range of stylish colors. If you're worried about misplacing it, opt for the wall-mounted Pebble Surface Remote. 
Never worry about purchasing batteries for your powered blinds and upgrade to a Rechargeable Battery Wand! With Lithium Ion Batteries, you will never lose power to your blinds until it is completely empty. With traditional batteries they will slowly lose their charge and your blinds will operate slower and slower until the batteries are empty. 
Plus, batteries are expensive.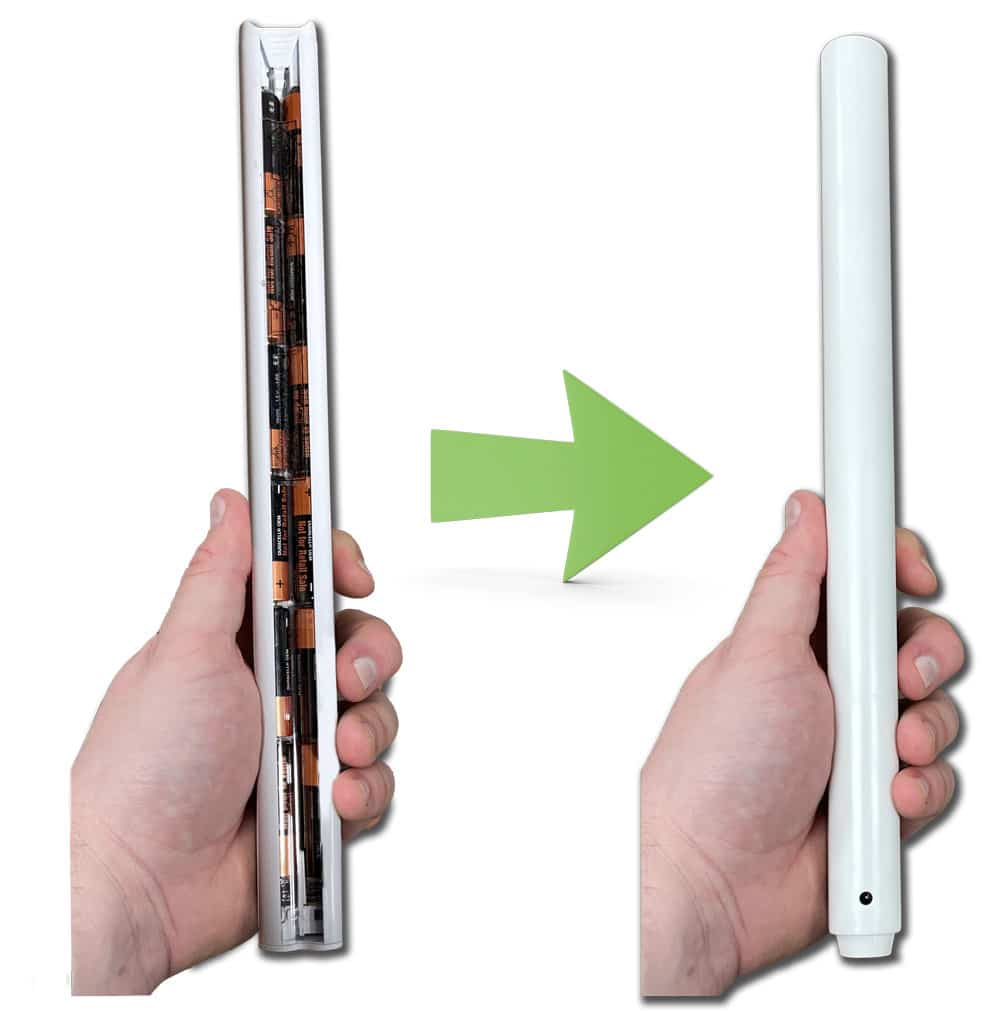 The Blind Magic Gallery displays will allow you to test out PowerView® Automation for yourself with many different blinds, shades and shutters. Walk into our gallery and say 'Good Morning Gallery' and watch as our entire store changes to the command that you sent to our built-in Amazon Alexa!