Give yourself ultimate control with Duolite, a system that combines two fabrics—one light filtering, the other room darkening—into a single shade. It's the ideal option for controlling light and privacy in your home.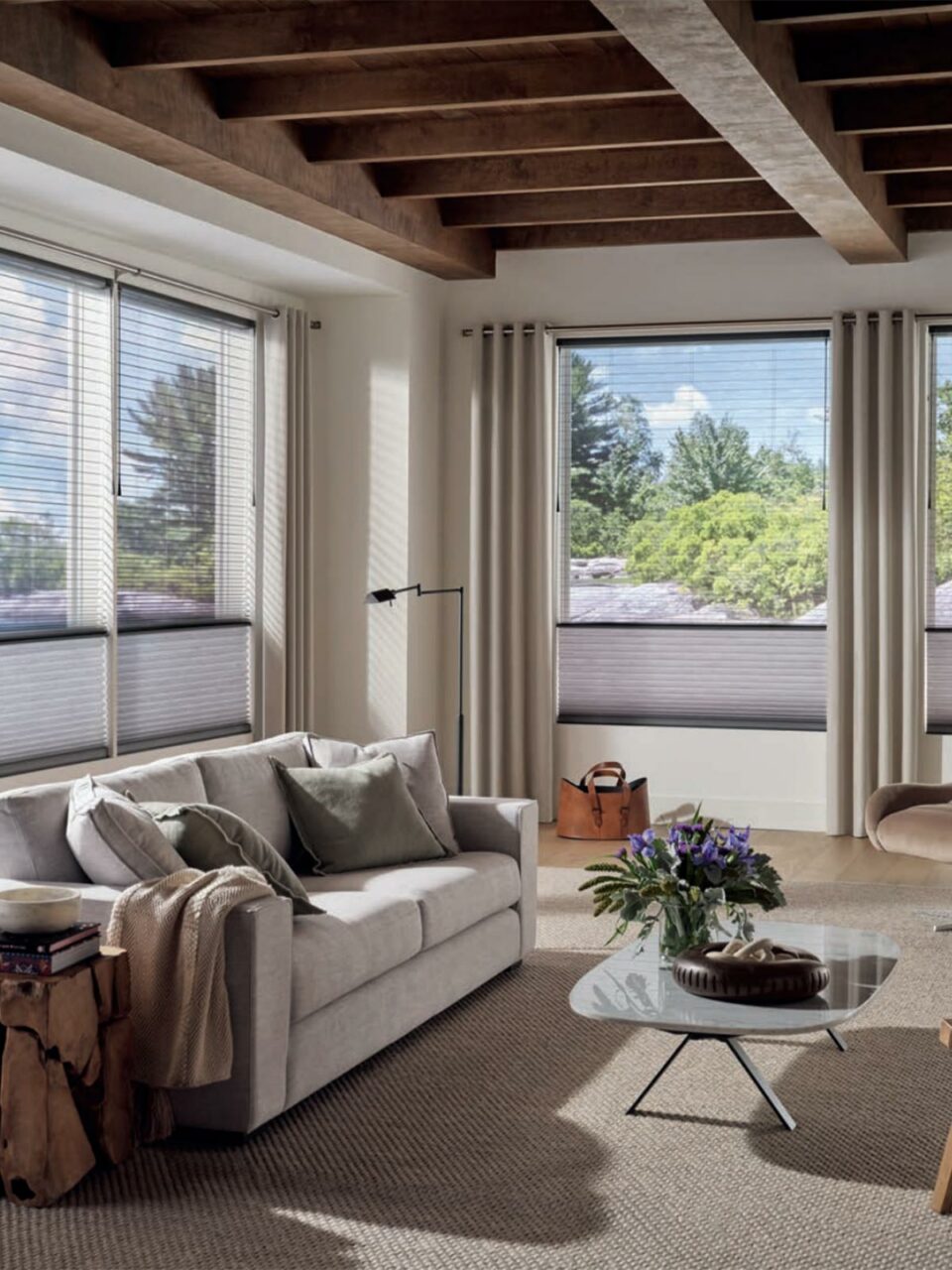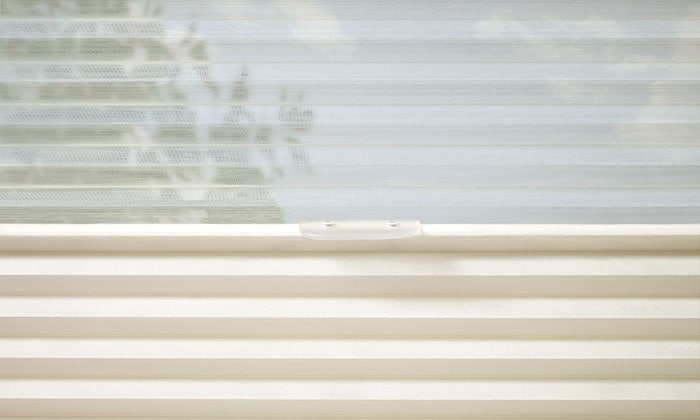 The Solution to Top Down Bottom Up
Introducing the new ClearView® Sheer fabric collection for Duette® Honeycomb Shades. Pair Duolite® with ClearView Sheer to provide superior view-through and emulate the effect of a Top-Down/Bottom-Up shade. The Duolite design option also features concealed lift cords, making it safer for children and pets.
Designer Roller Duolite® Shades
Designer Roller Duolite® Shades are the first ever to combine a light-filtering sheer and an opaque liner in a single roller shade. When you need peace and quiet, enjoy softly filtered light; but when you want some natural illumination, turn on the bright sunshine outside!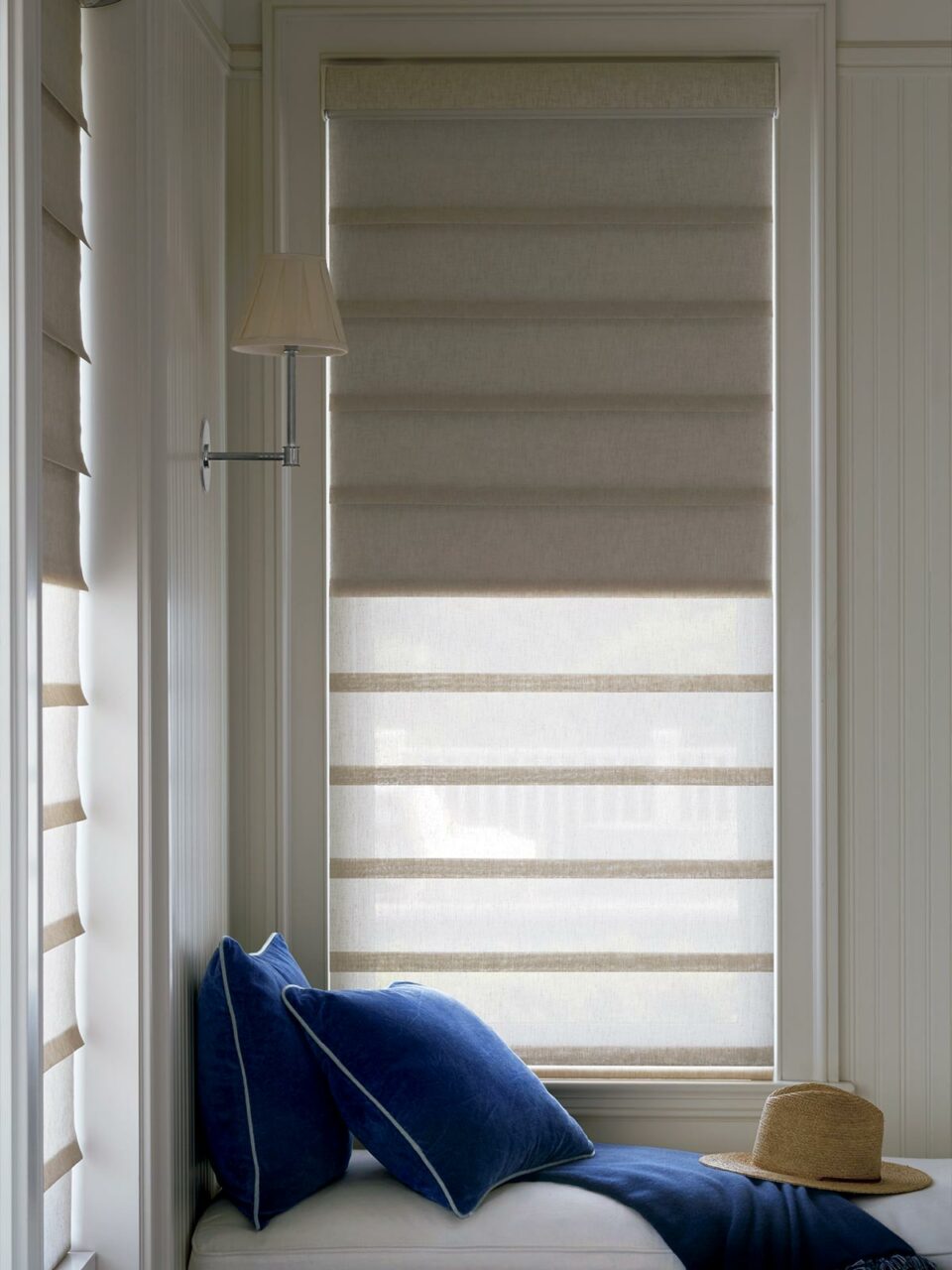 Vignette® Duolite system provides two tones on a single roller to provide visual appeal and an ideal balance of light. The front shade is see-through or filtered, while the back one is opaque. Once the front blind has been lowered to its lowest position, the opaque shade may be adjusted for various amounts of light control and seclusion. Only with PowerView® Automation is the Vignette Duolite style choice available.
Silhouette® Duolite Shadings
Whether you're looking for a fresh approach to bring light into your space or want simple, low-cost solutions, Silhouette Shadings are ideal. Diffuse harsh sunlight with a translucent Silhouette shading in the front and a room-darkening roller shade in the back to set the mood. The result? Gorgeous views outwards, total privacy inwards.
The Blind Magic Gallery displays will allow you to test out Hunter Douglas Duolite System for yourself with many different blinds and shades. Experience them in-person to make the most informed purchase possible!