Silhouette® shadings diffuse strong incoming light and create a soft glow in your home. The white rear sheer obscures the view into your home, providing daytime privacy.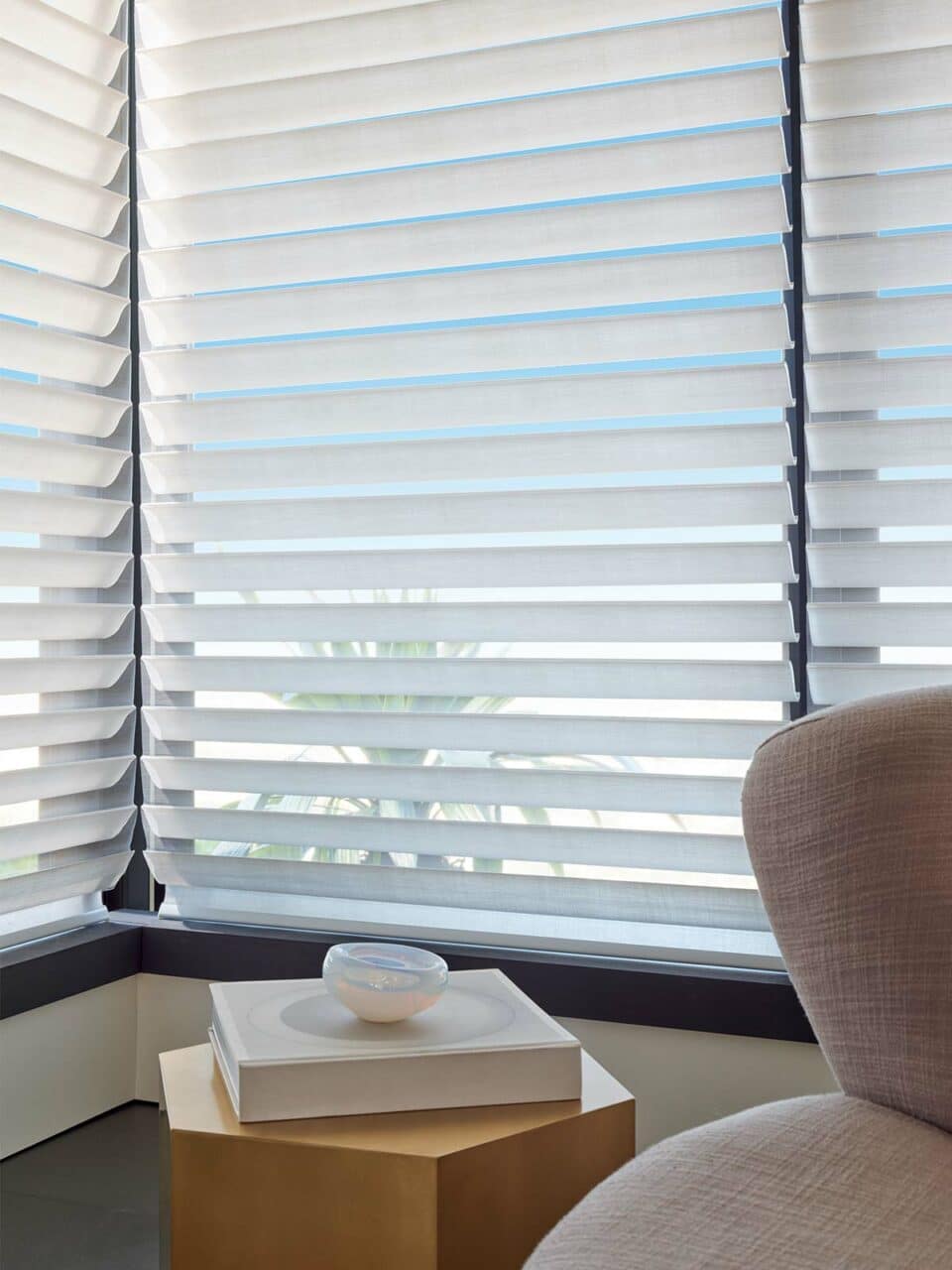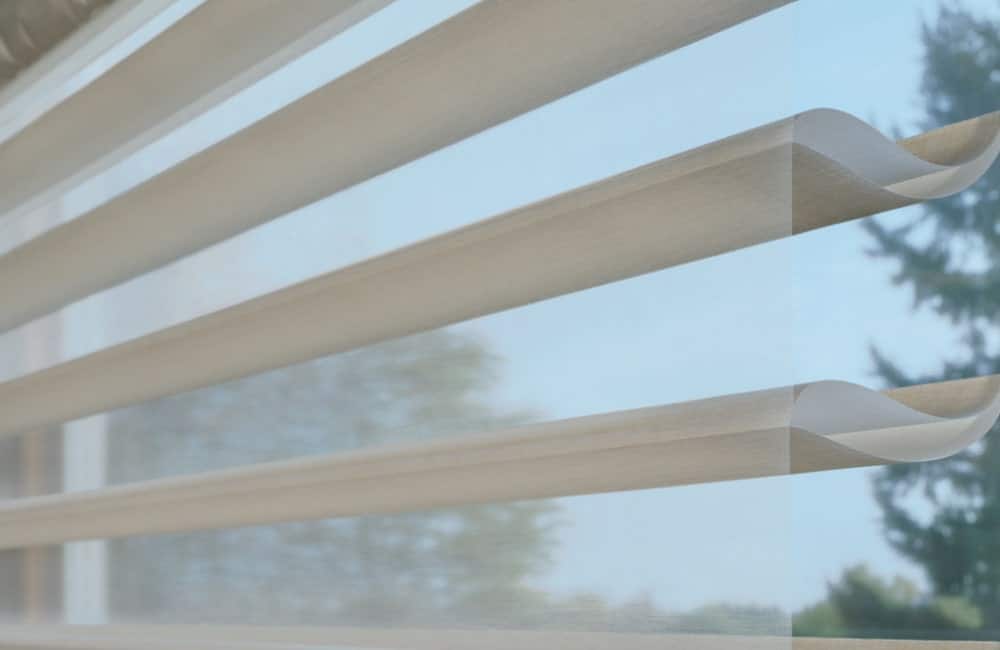 Silhouette Halo | Now Available
Live more comfortably by redirecting natural light in a room, so it's exactly where you want it. The unique, dual-layer fabric vanes on our new Silhouette® Halo™ Window Shadings rotate up, down or anywhere in between, giving you precise light control.
Below we will list just a few of the many different options available for Silhouette Window Shadings available at Blind Magic. You can customize your window covering to exactly the colour, shade and opacity that you want. If you want to view the complete list, click this link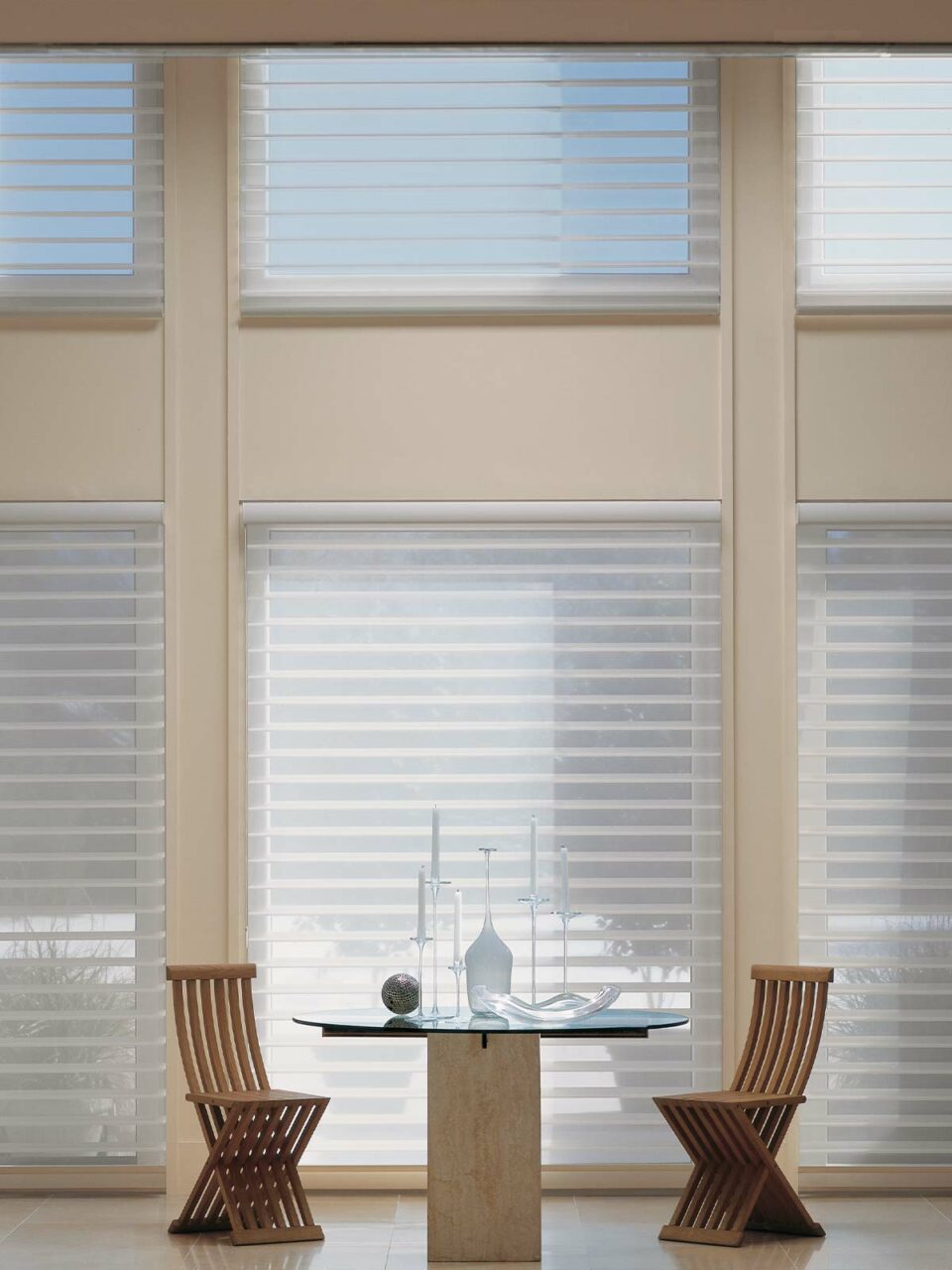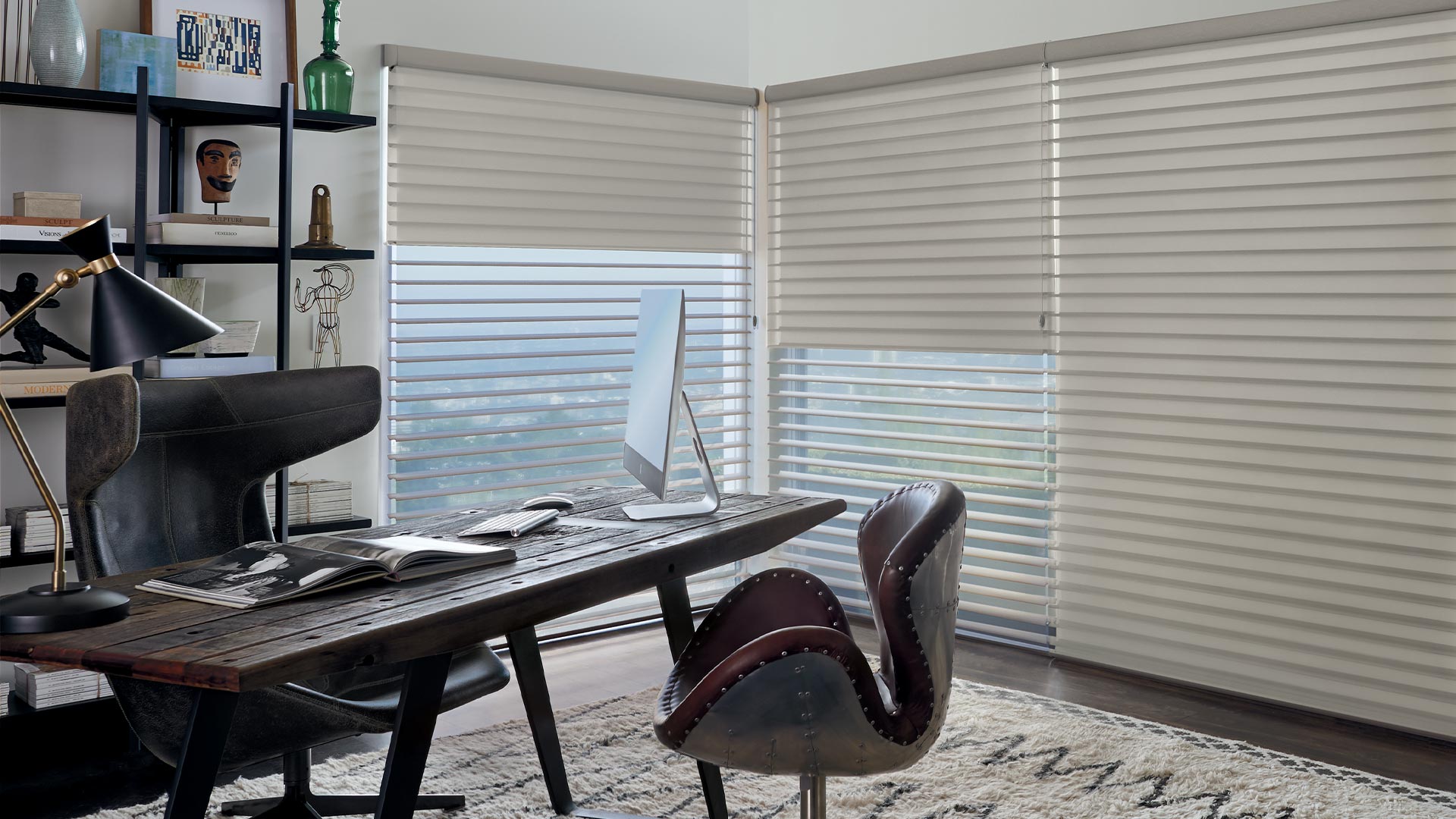 Just as sunscreen protects your skin from the sun's damaging ultraviolet (UV) rays, Silhouette® shadings help protect your room's interiors and add to the lifespan of your valuable possessions. Depending on your fabric choices, the shadings can filter out up to 88% of the sun's harmful rays.
Silhouette ClearView® Shadings are made with a unique combination of front and back sheers that maximize your view to the outdoors.
A white rear sheer obscures the view into your home, providing daytime privacy even when the vanes are open. To achieve your customized level of privacy and light control, simply tilt the vanes to your desired position.
Come to the Blind Magic Gallery Showroom to view all our options and see Silhouette Window Shadings for yourself today. We have Edmonton's largest Hunter Douglas showroom with over 50 displays for you to browse.
Explore the Hunter Douglas Silhouette Window Shadings Available at Blind Magic Today!