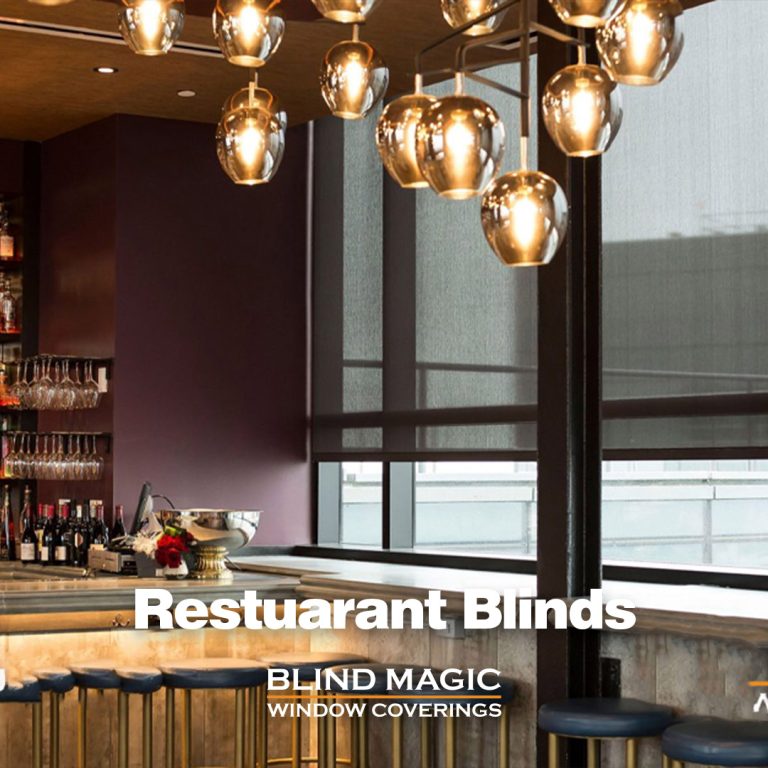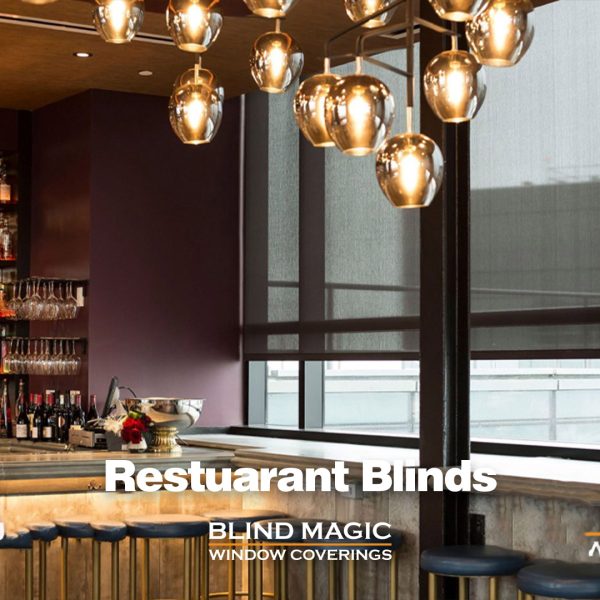 We (Blind Magic) offer restaurant blinds for business in Edmonton and the surrounding area. The most common restaurant blinds we offer are Faux Wood Blinds or Roller Shades.
Faux Wood Restaurant Blinds
Faux wood blinds can provide an upscale look, that adds to the ambiance of the restaurant. But they get dirty much faster and can be a pain to clean due to the hot grease that accumulates on them. Also, faux wood blinds are extremely heavy for large windows. This means they can be difficult to raise up and break down on a frequent basis.
Roller Shades Restaurant Blinds
Roller shades don't have quite an elegant appearance but are much more practical for restaurants. They have virtually no horizontal surface area, so there is no chance for grease, dirt, and grime to build upon them. They also have a simple lift system, which means they break down much less. There is no tilter & no slates to break. And the fabric shade is much lighter, making them much easier to raise & lower.
Free Estimate
We offer Free Estimates for Restaurant Blinds in Edmonton & the surrounding area. Give us a call at (780) 484-2390 and ask for an in-person commercial estimate for restaurant blinds. We'll come out to your restaurant, take measurements for the blinds. We'll help you select the blinds that will match best your restaurant decor, then give you a quote for the project.