Hey there! If you're like me, you've probably seen enough grey over the last decade to last a lifetime. Don't get me wrong; it had its moment, and what a moment it was. But peeking through the curtains of 2023 (Hunter Douglas ones, of course!), I can't help but get excited about the new splash of colors that seem to be taking over our homes. Here's a little insider info straight from our cozy Blind Magic corner in Edmonton:
What's The Buzz? This year is all about grounding ourselves. Think shades that remind you of your last beach holiday or that hiking trail you love. The room just feels like a warm hug!
My Hunter Douglas Fave: Those Duette® Honeycomb Shades are a dream in earthy colors. They're like having a slice of nature right inside your living room.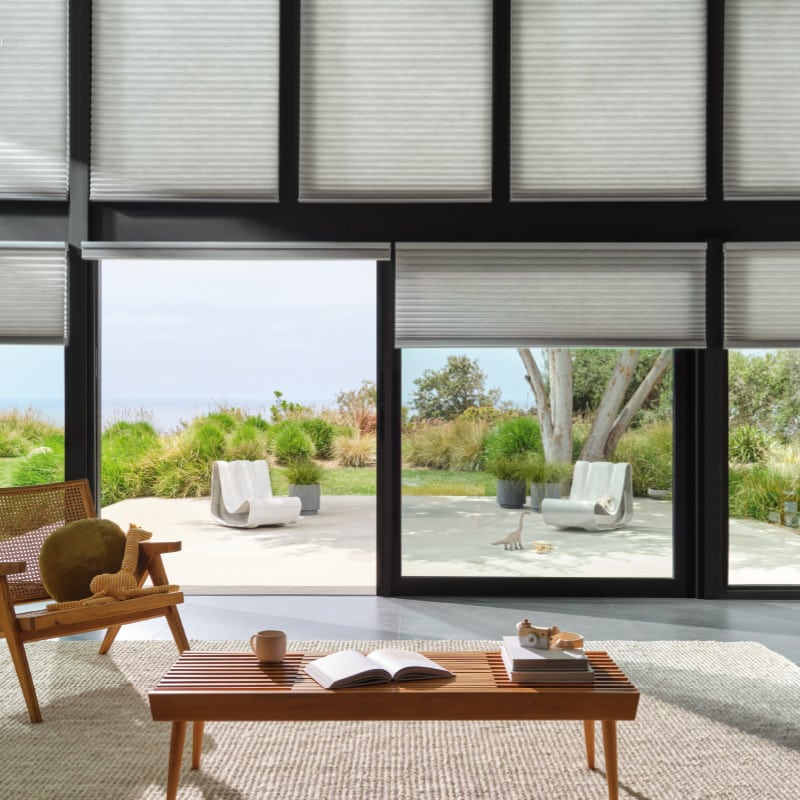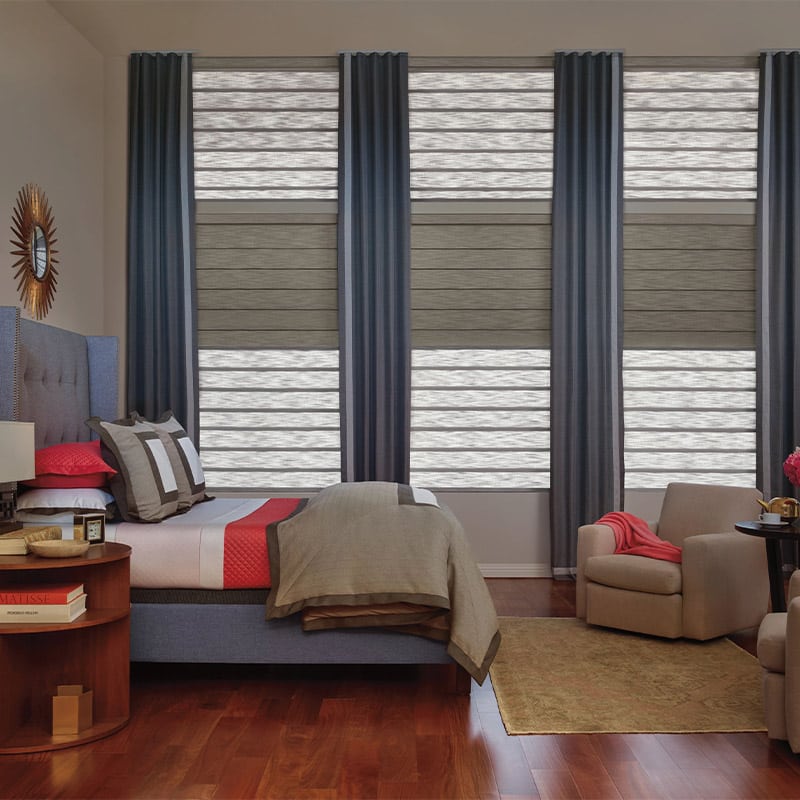 What's The Buzz? The drama of deep emeralds or the luxe vibe of amethysts isn't just for your jewelry box. Rooms draped in these shades feel nothing short of royal.
My Hunter Douglas Fave: Vignette® Modern Roman Shades have some jewel tones that are total show-stoppers. Think of them as the crown jewels of your windows!
Pastels are Making a Quiet Statement
What's The Buzz? They're soft, they're soothing, they're like that favorite lullaby. Pastels are like the room's gentle whisper, making everything feel light and airy.
My Hunter Douglas Fave: There's something about the Pirouette® Window Shadings in a baby lavender or the faintest mint that makes my heart do a happy dance.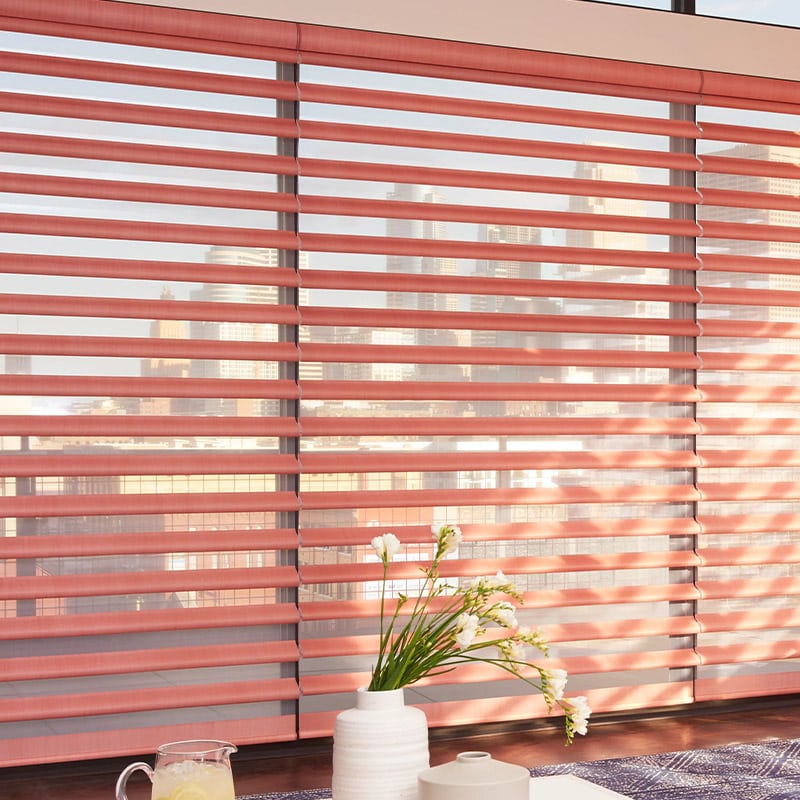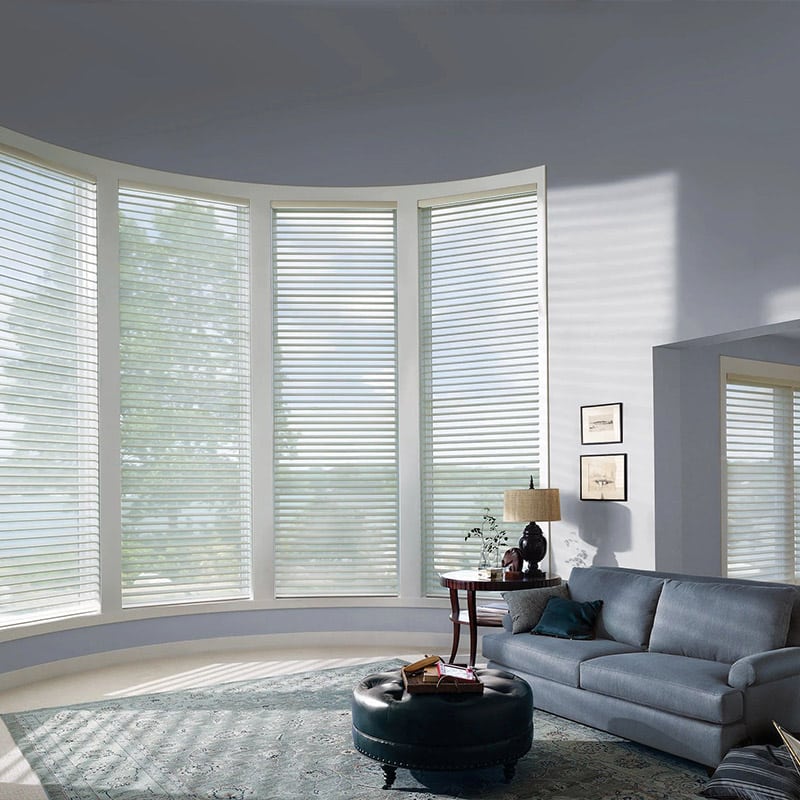 Monochrome, but Make It Bold
What's The Buzz? Gone are the days of playing it safe with grey. It's all about that stark black or that crisp, unapologetic white – it's clean, it's brave, it's modern.
My Hunter Douglas Fave: Silhouette® Window Shadings in a daring black or a pure white are game changers. They can make any space pop!
Greens: Because Nature is Always In
What's The Buzz? With all our plant babies and green thumbs, it was about time we invited more green into our homes. Every shade, from olive to sage, feels like a breath of fresh air.
My Hunter Douglas Fave: The Applause® Honeycomb Shades in these green hues? They're like a mini forest retreat.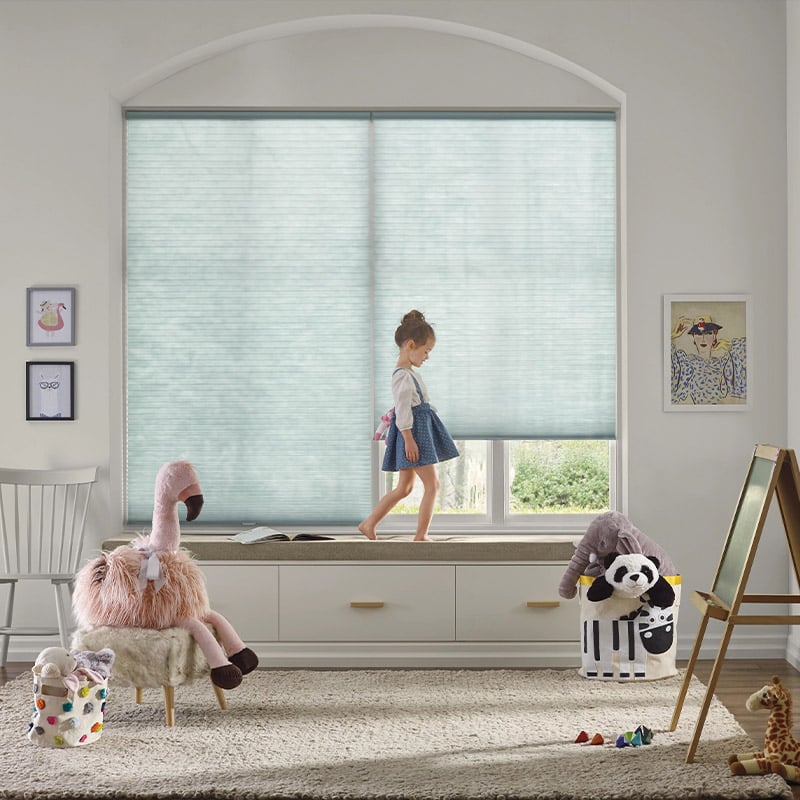 Grey, it was lovely while it lasted, but 2023 is promising all kinds of vibrant adventures. And guess what? At Blind Magic in Edmonton, we're all set to hop on this colorful ride with you. Drop by, share a story or two, and let's dream up some magic together!