How can window coverings help with Insulation?
Bare windows are like open valves; heat and light flow freely and uncontrolled in all directions. Window coverings give us control over this by reducing the heat from escaping and allowing us to take advantage of natural heat, light, and cooling. They also allow us to enjoy the benefits of lower energy heating costs and rest easy knowing that you are helping the environment with reduced energy consumption.
A well-insulated window not only balances the incoming heat but also traps the heat inside the room! If you would like to learn about the science behind energy efficiency at the window, we wrote a blog post about it here.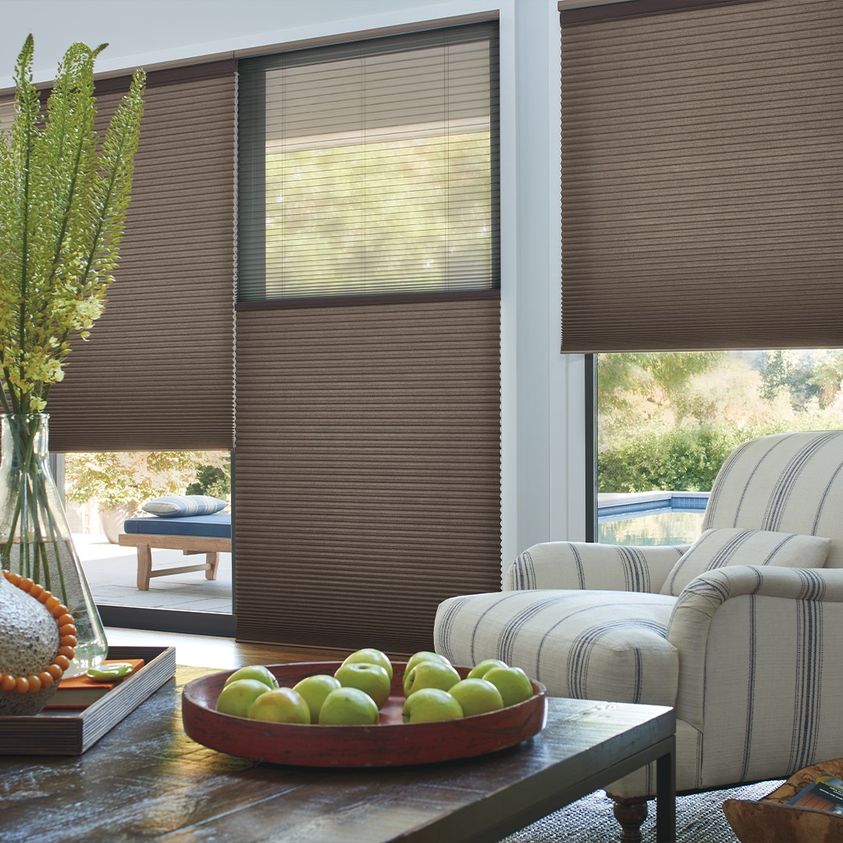 This is a question we've been asked more than once and the answer is, it depends. Energy efficiency needs can vary depending on factors such as climate, what directions the window face, and whether the product can be fully recessed inside the window casement… which is essential for maximum control of heat flow. Our sales consultants work with our customers to understand what's most important in their particular situation. During these winter months, reduced heat flow out the window is certainly the primary consideration and one that we want to focus on year-round since it's Edmonton and winter can last up to 10 months.
#1 Cellular Shades
If you have a need for energy efficiency, light control, and child safety you will most likely be interested in Duette Architella Honeycomb Shades. This product offers the highest energy efficiency ratings of all 100 Douglas products thanks to the award-winning Architella Construction. Because we live in a climate with warm summers and cold winters, you can expect energy savings all year long thanks to Duette honeycomb shades and their insulating properties at the window.
Duette Honeycomb Shades offer up to 7% more energy efficiency than the regular cellular shades in both the winter and summer. This is due to them being equipped with TWO inner pockets that trap the air and help maintain the temperature of your room.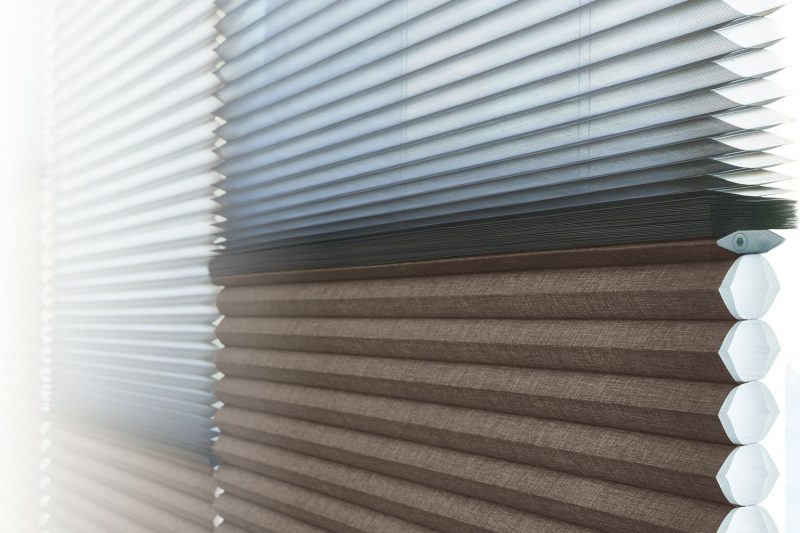 #2 Solera Shades
Also offering the advantages of child safety, energy efficiency, and motorization for your shades you should consider Solera Shades from Hunter Douglas. This product offers a unique design with a cell construction that has color on the inside of the cell so it matches the face fabric and gives you color uniformity and color intensity.
When it comes to energy efficiency, this is a great product because the cell actually traps air giving it more insulating properties, therefore, making your home more energy-efficient. For operating systems, we would suggest Powerview Motorization which works in tandem with your smart home devices and can operate on a schedule to match ideal times in the winter to let sunlight in and heat your home. Solera shades are great because they're energy-efficient, provide light control with varying capacities, and Powerview Motorization for a fully automated window covering.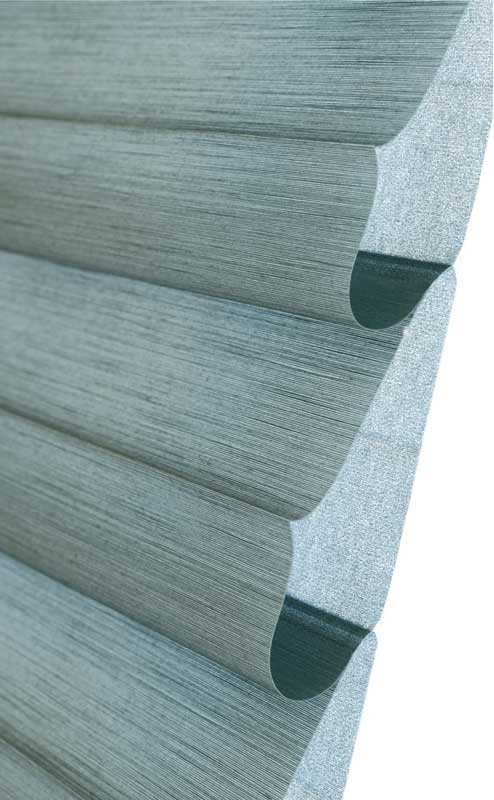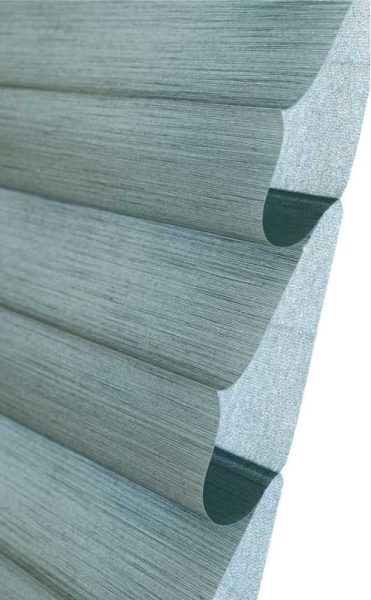 #3 Roller Shades
Sonnette® Cellular Roller Shades combine the insulating construction of a cellular shade with the clean lines and simplicity of a roller shade. Their cleverly curved shape gently softens the light for a beautiful glow while providing energy efficiency at the window. Choose from four fabric collections in 48 trendsetting colors, ranging from versatile neutrals to vibrant hues in two opacities.
Made with a thermal fabric that helps keep your home comfortable all year long. They also have a built-in blackout liner, so they are perfect for bedrooms and other rooms where you need complete darkness.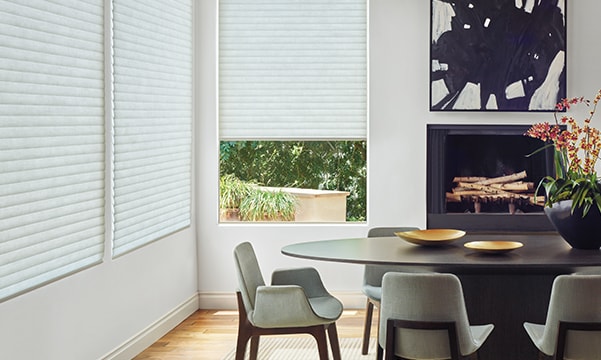 #4 Roman Shades
If you're looking for an insulating blind that is also decorative, look no further than the roman shade. Roman Shades are available in a variety of materials, including cotton, linen, and silk, and can be made to look like drapes or traditional blinds. They are available in both light-filtering and room-darkening opacities, so you can choose the amount of insulation you need.
Your best choices for energy-efficient Roman Shades are Vignette Modern Roman Shades and Vignette Duolite.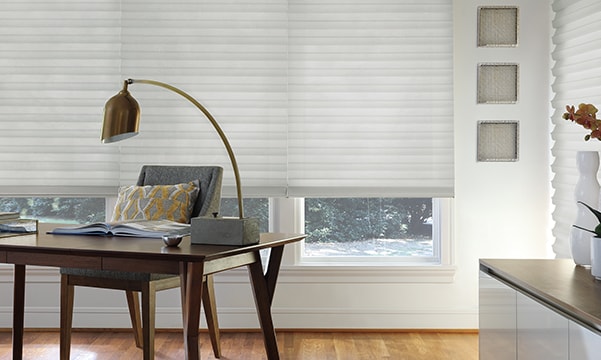 If you're looking for a way to save money on your power bill, consider installing insulated blinds and shades. In addition to keeping out the sunlight during summer months, these window treatments also keep rooms cooler in the winter by blocking cold drafts from coming through open windows or doors. You can bring measurements into our gallery and get a free quote today!
10615 170 St NW
Edmonton
,
Alberta
T5P 4W2