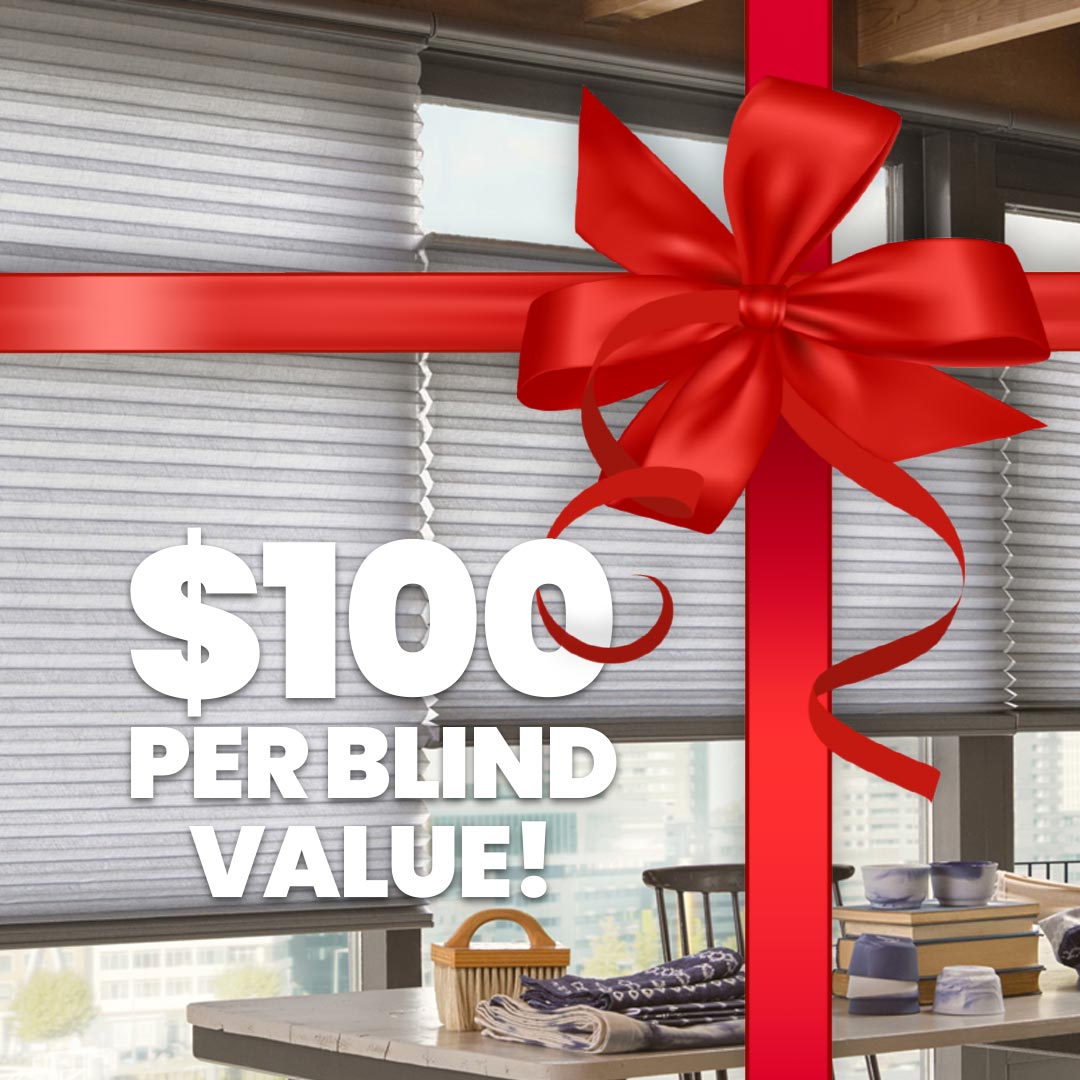 Upgrade to Top-Down/Bottom-Up FOR FREE!
Come into Blind Magic for our Top-Down/Bottom-Up Sale on until November 30, 2021. Get a free upgrade to Top-Down/Bottom-Up when you purchase any of our Hunter Douglas Applause® Honeycomb Shades! This is not a deal you will find anywhere else. If you have been thinking about upgrading your shades to our most popular style, there has never been a better time.
$100/Blind Value
Only available at Blind Magic Window Coverings. On until Nov 30, 2021.
What is Top-Down/Bottom-Up?
Direct the light in your home as you see fit—from the top, from the bottom or in combination with the Top-Down/Bottom-Up system. You can position your window treatments as you like, customizing the light balance and privacy in your home to suit your needs. 
Which Blinds are Applause Shades?
Applause Honeycomb Shades are the perfect blinds and window coverings for wintertime. They are built with double-cell technology that traps the cold air inside the pockets of the blind to help keep your house warm.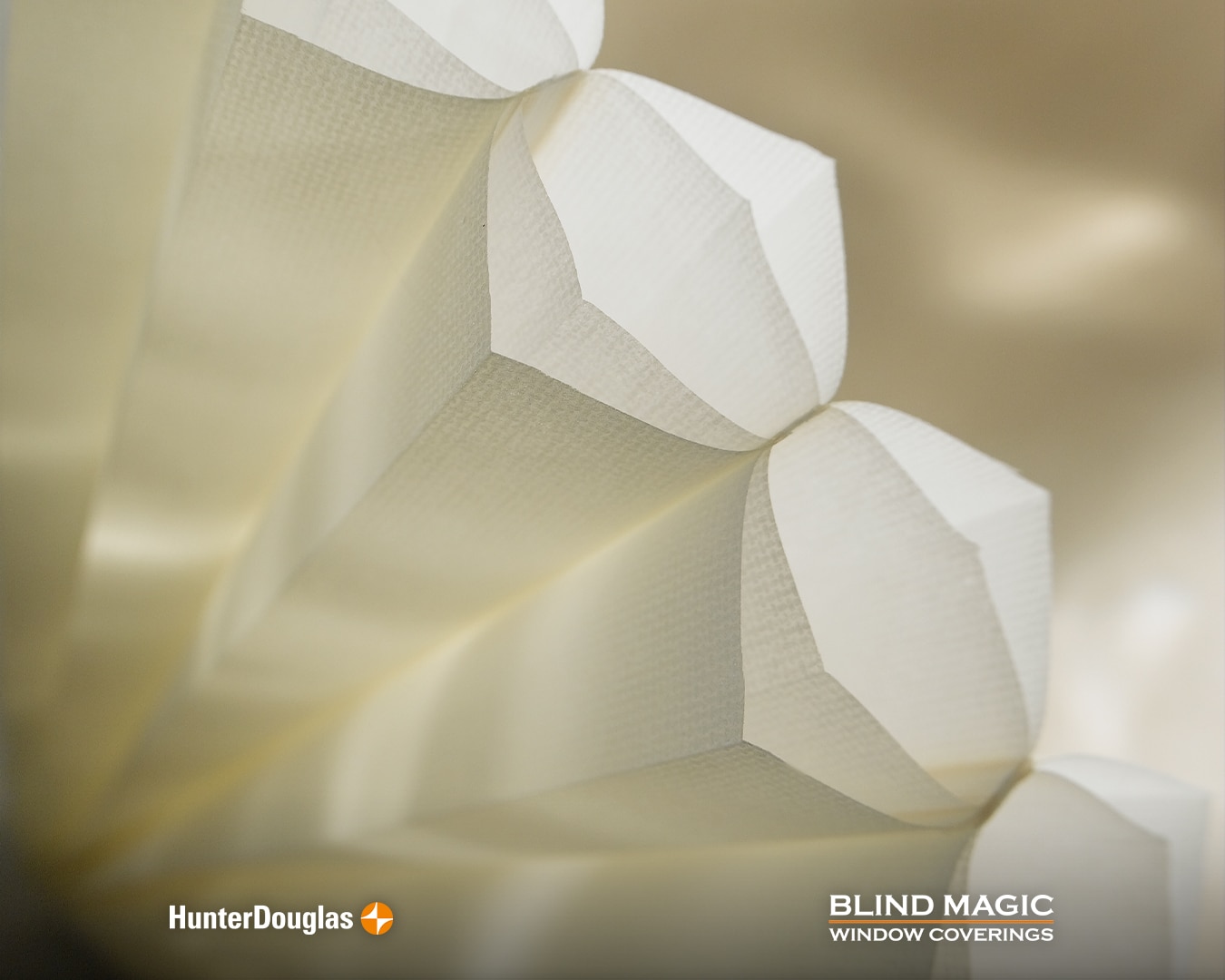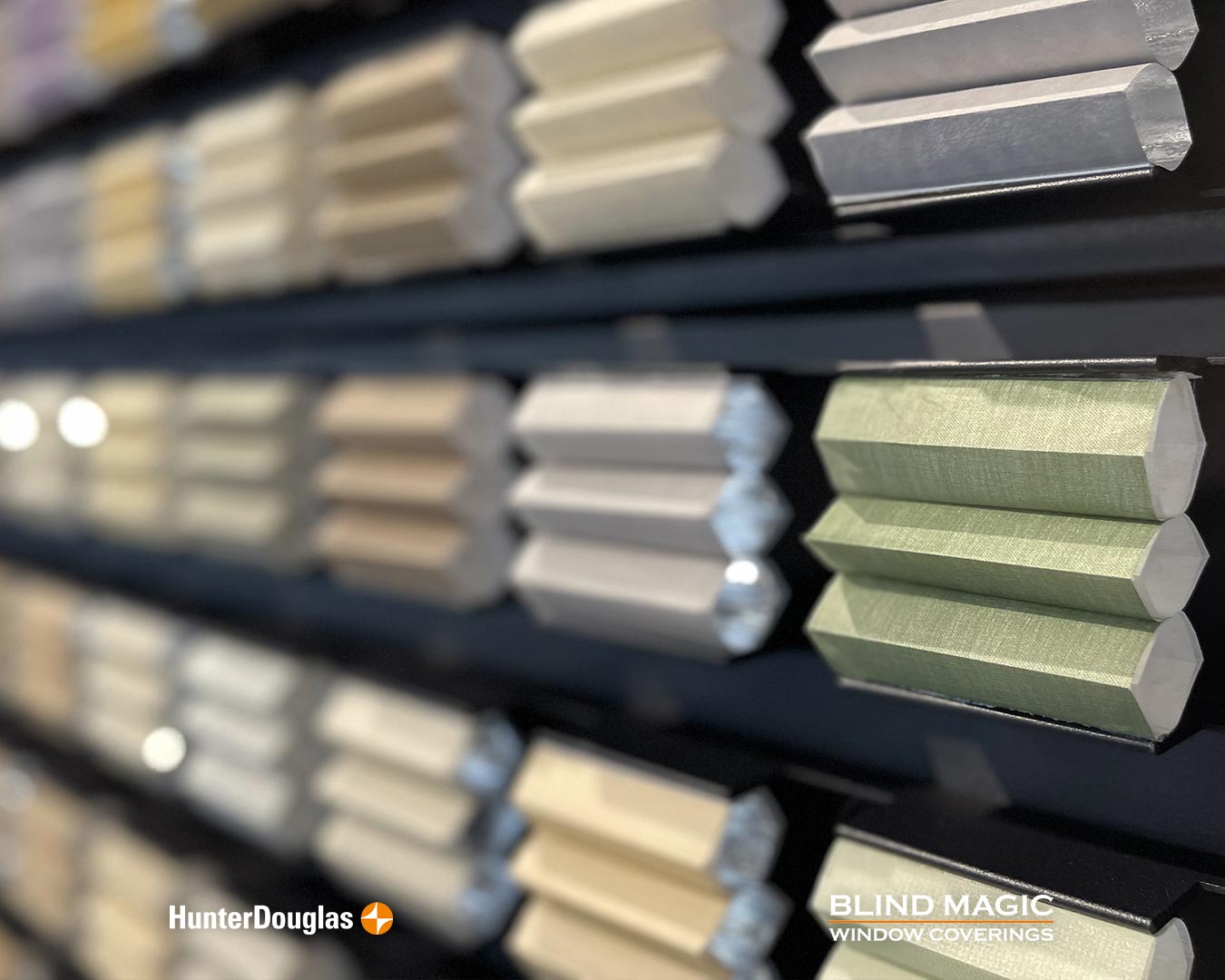 Come to the Blind Magic Gallery Showroom to view all our options and get your new Applause Honeycomb shades today. We have Edmonton's largest Hunter Douglas showroom with over 50 displays for you to browse.