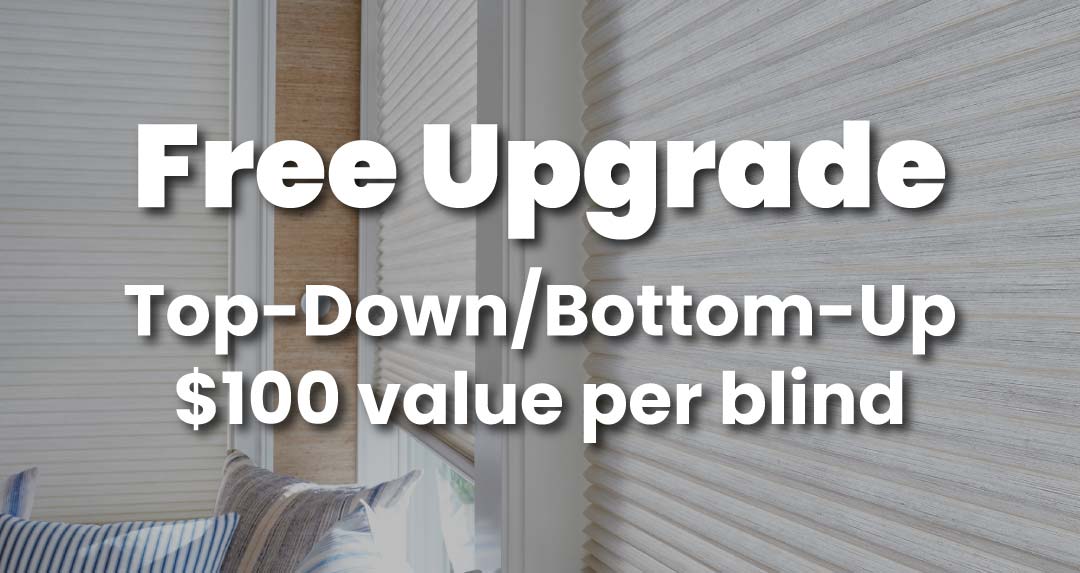 with the purchase of any
Duette® Honeycomb Shade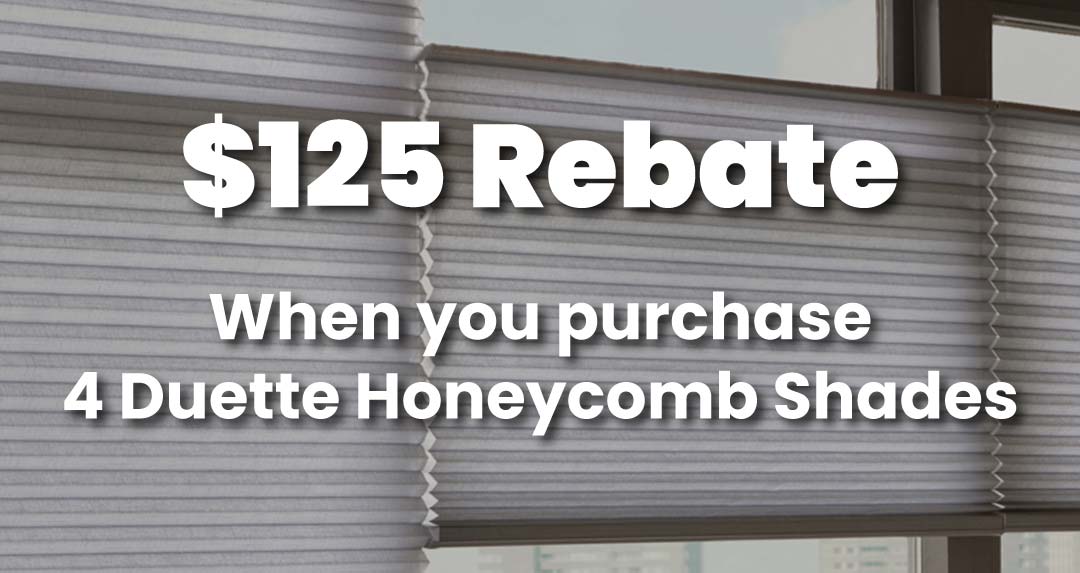 4 Duette® Honeycomb Shades
+ $30 rebate for each additional unit
That's right, when you come into Blind Magic we will automatically combine these sales on your quote and save you over $200 per blind when you purchase four or more of them. This discount only applies to Hunter Douglas Duette Honeycomb Shades.
AFTER THIS SALE IS OVER TOP-DOWN/BOTTOM-UP WILL NO LONGER BE AVAILABLE IN CANADA.
Frequently Asked Questions
Is there a catch? This seems too good to be true.
As a preferred Hunter Douglas Centurion Dealer, we are given access to extra promotions we can offer to our clients. Our exclusive Top Down Bottom Up promotion just so happened to line up perfectly with the ESS deal! No catch!
Why wont Top-Down/Bottom-Up be available anymore?
Due to new regulations with a focus on safety at the window, starting in April Top-Down/Bottom-Up will no longer be legal for sale in all of Canada due to the exposed strings. Learn more here.
Will I Still Get Warranty?
Ready to discover your perfect style?