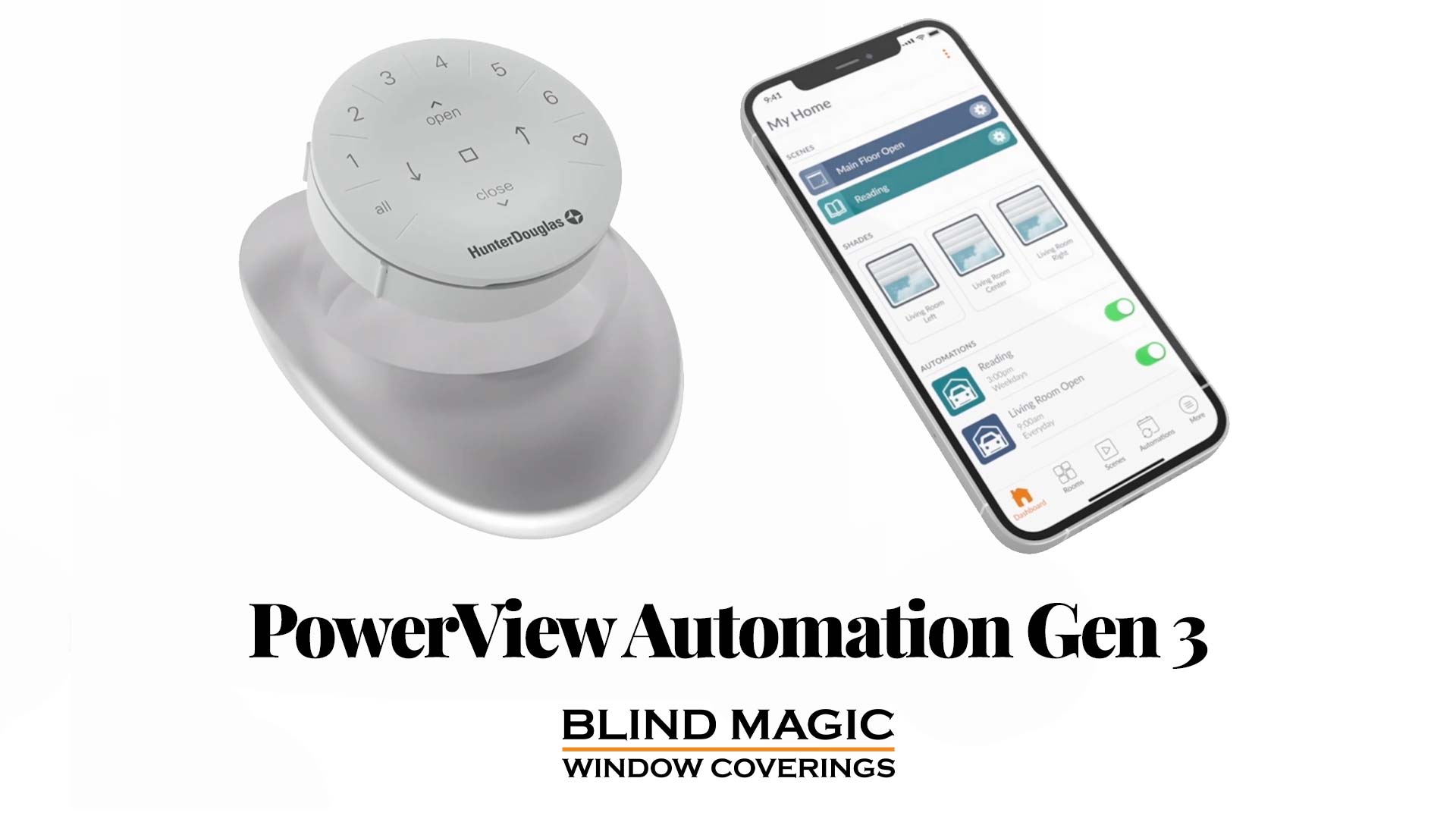 Hunter Douglas has just released their new PowerView Automation Generation 3 motorized blinds! These blinds are the next generation in window treatments and offer a host of new features that are sure to appeal to homeowners. PowerView Automated blinds are available in a variety of colors and styles, so you can find the perfect set for your home. They are also easy to operate, making them a great choice for busy families. Home automation ensures your household runs more efficiently—automatically. By integrating PowerView Automation with a compatible smart-home system, you can synchronize your technologies for maximum convenience. 
Two-way communication between your Motorized Shades and your phone has never been more reliable and easier. Whether you are at home, or out and about, you are able to fully control your PowerView Automation Gen 3 enabled blinds with ease.
PowerView Gen 3 Automation trades the old proprietary PowerView RF communication for a standards- based Bluetooth Low Energy (BLE) protocol that provides greater operating range and reliability. The protocol enables smart, real-time, two-way communication of commands between the shades and the PowerView Gen 3 system to ensure that shades are exactly where the homeowner wants them to be.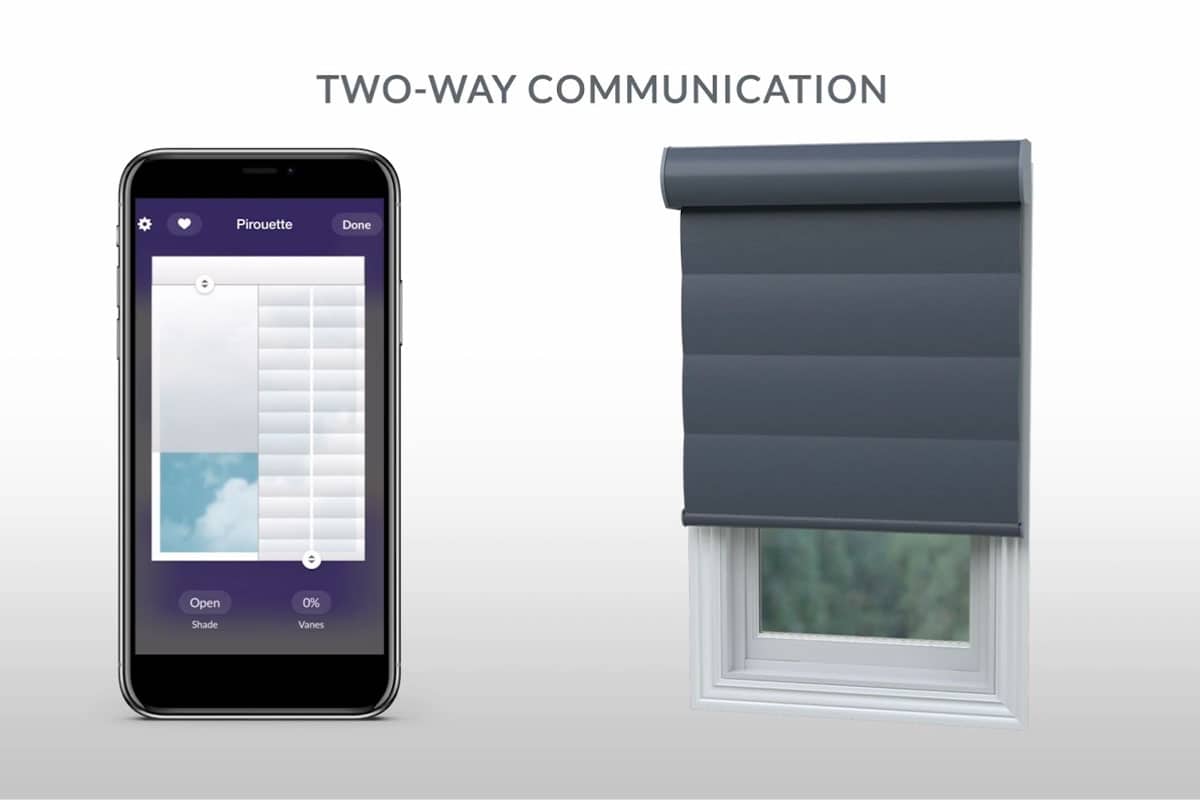 No more need to worry about which blind is which when you have to control multiple in a room. With the Gen 3, you are able to choose and control the blind closest to you automatically. Using Bluetooth, your app will determine which blind is closest to you, put it at the top of your list and allow you to control it easily.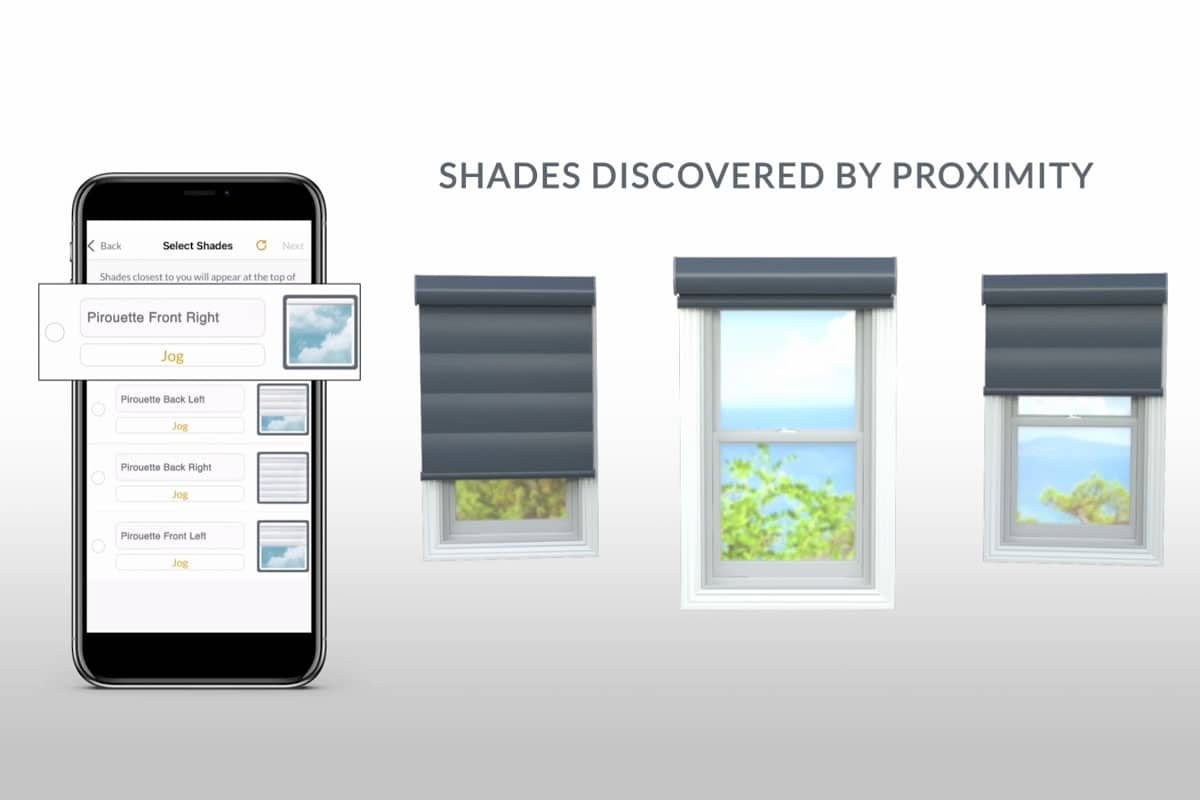 Experiencing an issue with your PowerView Automation Gen 3 blinds? You are now able to share access to your blinds and let Blind Magic help you program your blinds remotely. In the past, our installers would need to access your wifi and – in most cases – your phone to properly set up your new blinds. Not anymore! It is all done through our own phones and systems so you can hold onto your gear. We will still show you how to properly operate them on your phone if needed.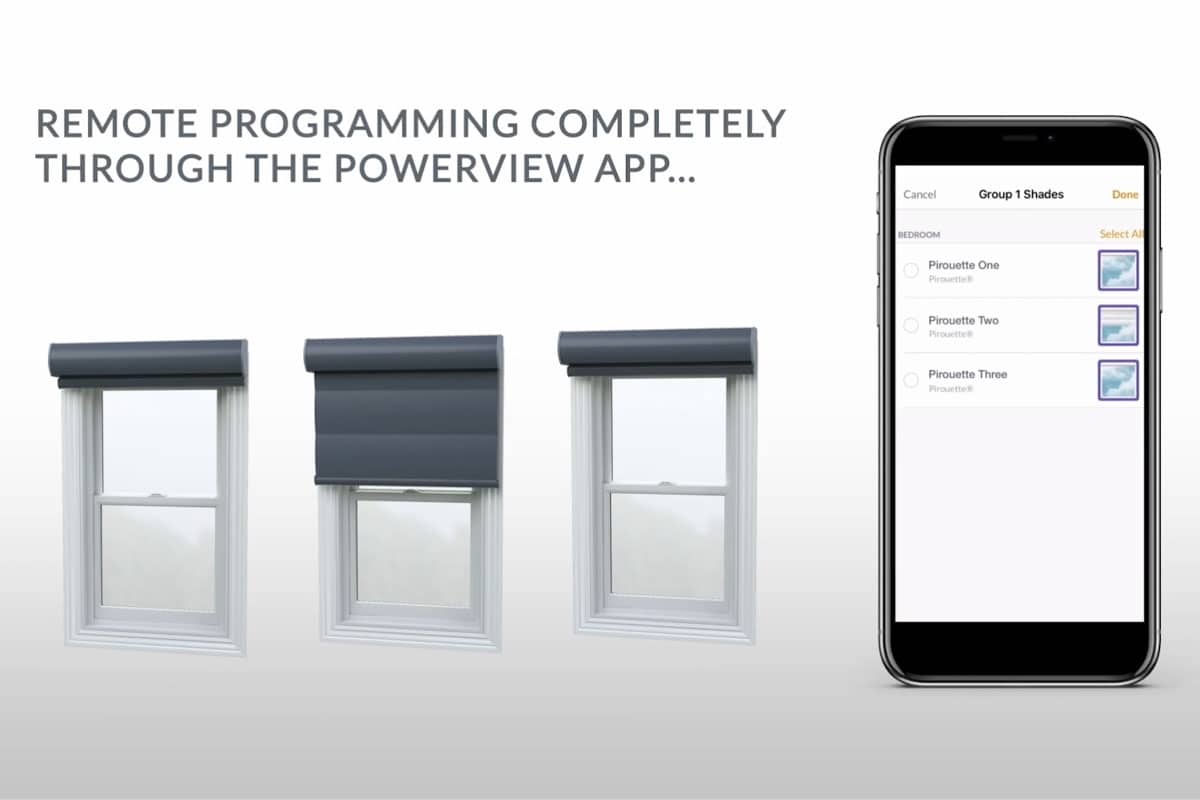 The Pebble Remote has been completely redesigned to look more modern.  This remote easily operates up to six groups of window treatments, gives you on-demand control and comes in a range of stylish colors. If you're worried about misplacing it, opt for the wall-mounted Pebble Surface Remote. PowerView also offers additional control options and accessories that fit your every need.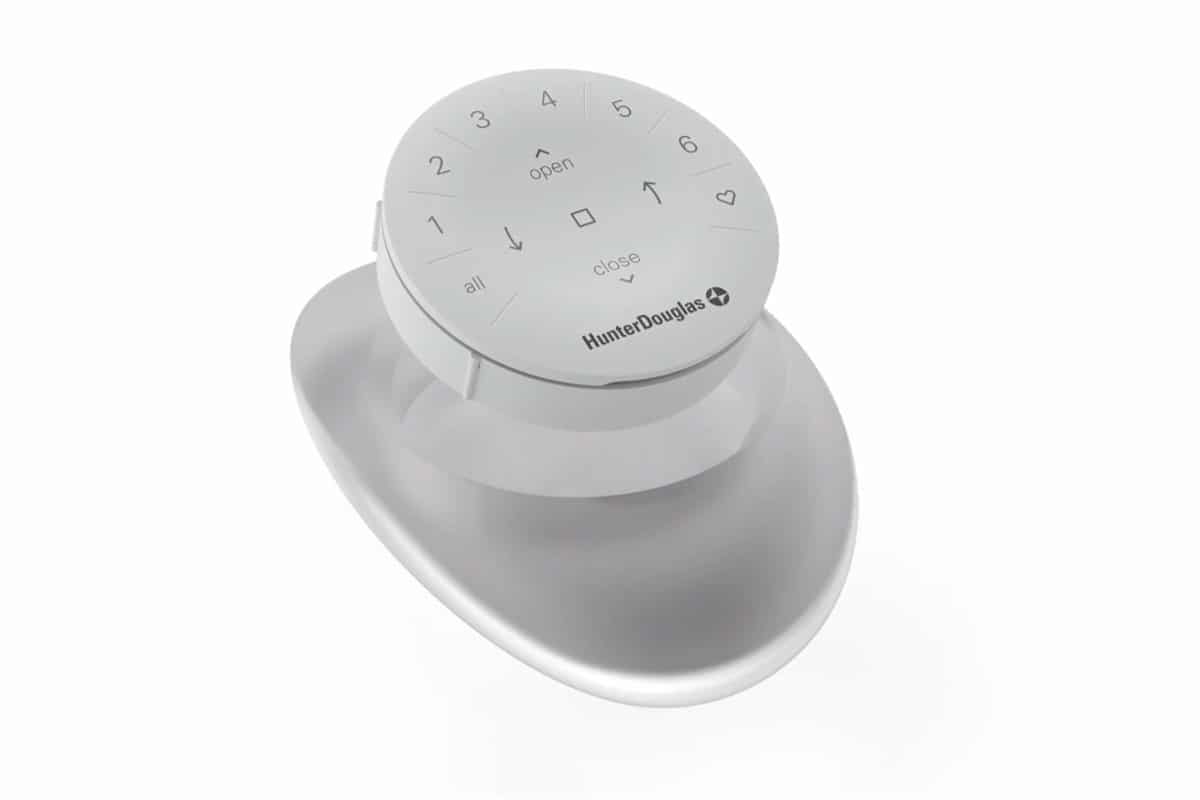 NEW! The PowerView Gen 3 Scene Controller
Much like having a Pebble Remote, the new PowerView Gen 3 Scene Controller allows you to set the scene for multiple blinds at once without the need for a phone or remote. Simply set up a scene using the PowerView App on IOS or Android and they will automatically appear here. Once you select the scene on your Scene Controller, all the blinds hooked up to that scene will change according to your settings.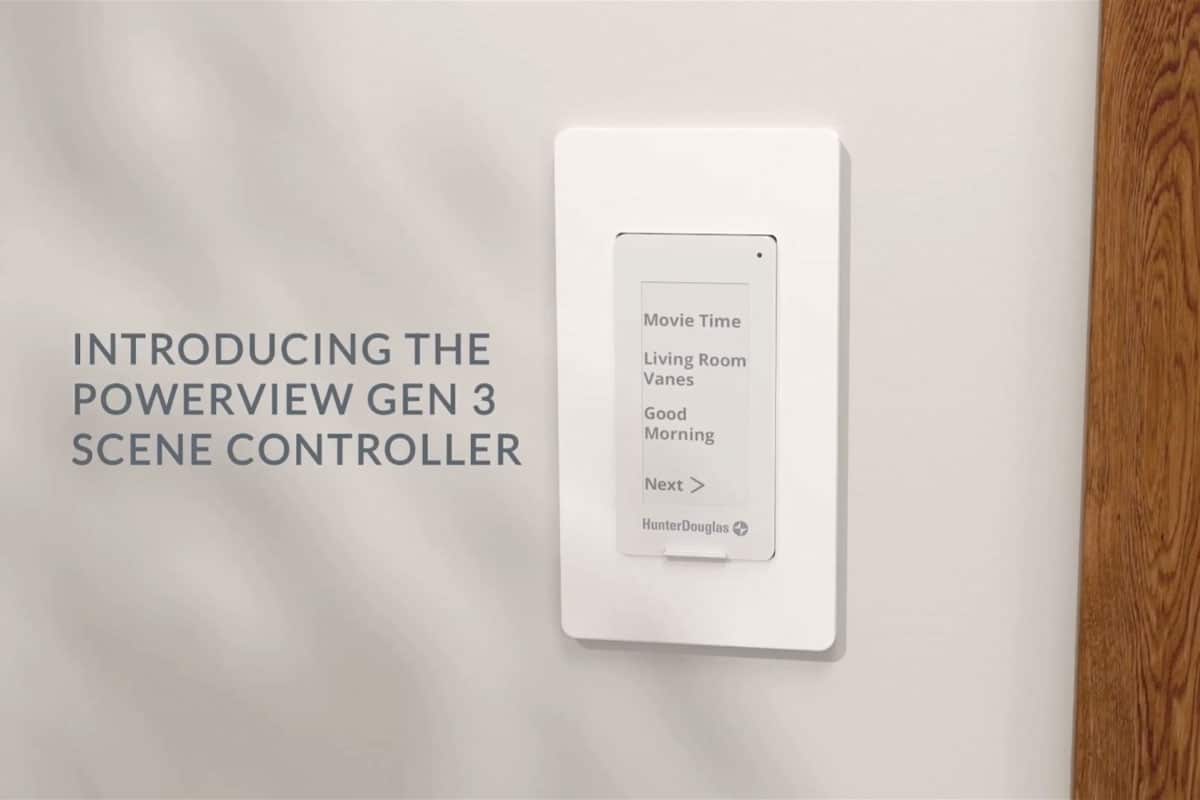 PowerView Gen 3 enables homeowners to enjoy the benefits of an automated home lifestyle without compromising style. Pairing the familiar, high-quality designs they expect from Hunter Douglas with the technology they expect from 2022. With the expansive Hunter Douglas portfolio, PowerView Automation Gen 3 can offer more customization and near-infinite design possibilities.
Our customers can choose from dozens of styles and hundreds of fabrics in a wide range of shading sizes on the market. From colorful pops of expertly designed drapery to uniquely woven wood blinds, and from honeycomb styles to classic roman shades, we can satisfy the design requirements of any project while elevating your lifestyle with confidence.
The Blind Magic Gallery displays will allow you to test out Powerview Automation for yourself with many different blinds, shades and shutters. Walk into our gallery and say 'Good Morning Gallery' and watch as our entire store changes to the command that you sent to our built-in Amazon Alexa!